Gary Sorrentino, Chief Information Officer at Zoom, spoke to CNME Editor Mark Forker, about the company's investment plans for AI, the significance of their acquisition of Workvivo, how their solutions are empowering the work from anywhere world – and the privacy concerns with Generative AI.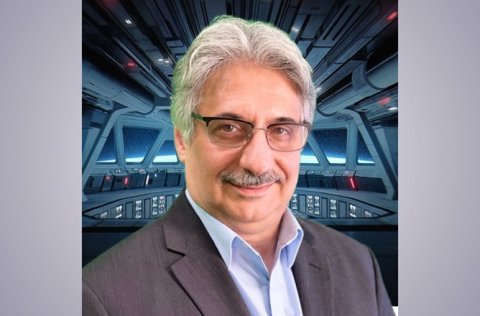 We know that we now live in a 'work from anywhere' world – but many companies have struggled to enable their employees to maintain productivity when working remotely, whilst security concerns remain prevalent. Why do you think some businesses are getting it wrong, and what measures and best practices do they need to adopt to empower their remote workforce?
I think it's less about companies doing it wrong and more about companies still trying to figure it out. We saw how productive the world was when we were forced to be remote, so there's no doubt employees can get the job done remotely.
However, as we transition to the new modern work era where employee workstyles vary from remote, hybrid and full time in office, I think it's important for companies to redefine what productivity looks like. Yes, we still need to do the tasks at hand, but it's crucial to prioritize employee engagement and belonging.
We know that employees who are more engaged and feel a sense of belonging are more likely to be productive. One of our favorite new products that we use at Zoom is Workvivo to help with exactly that. Workvivo, acquired by Zoom earlier this year, is a platform built for the digital workplace to help people engage and connect in a familiar way.
Can you outline to our readers how Zoom have leveraged their portfolio of solutions to enable global businesses to empower their workforces?
To be competitive in today's environment, leaders need to empower their employees to provide the total experience to customers, which includes creating a model that is flexible and adaptable to the many ways of working. Businesses need to connect with employees where they are today in relation to their different work values and styles to help foster inclusion and parity, and that starts with implementing the right solutions.
According to Gartner, 67% of facilities managers say improving their employee workplace is their number one priority. With Zoom, organizations can go beyond Meetings to equip their workforce with the right tools, which is key to creating employee happiness. And happy employees create happy customer experiences.
In-office, organizations can implement technology like Workspace Reservation and Wayfinder to allow employees to seamlessly choose their workspace for the day and find their desks. And with Zoom Rooms features such as Intelligent Director, in-room participants have their own video tiles in the meeting, so when they are in an office conference room with remote participants., Meetings can be more inclusive for all participants.
Asynchronous collaboration has also become a necessity in today's work environment, with teams dispersed over different time zones or continents. With the Zoom platform, employees have the tools they need to collaborate effectively on their own time.
Zoom Team Chat, Zoom Clips, Zoom Mail and Calendar, and Whiteboards allow employees to choose the way they best collaborate to get meaningful work done. And with Zoom AI Companion, it's easier than ever for organizations to cut out unnecessary tasks like note-taking in meetings or time spent composing or responding to emails and chats, and spend more time connecting with each other.
At GITEX Global 2023, the theme was all about AI. Generative AI is everywhere. Can you give our readers Zoom's perspective on Gen AI, and some of the concerns that have been raised by security professionals in terms of privacy. Are you looking to embed Gen AI into your product portfolio moving forward?
Zoom has committed to evolving our platform in ways that empower limitless human connection and solve real business problems, and that includes infusing our platform with the powerful capabilities of generative AI.
We're continuing to add capabilities to Zoom AI Companion, our generative AI digital assistant, to allow our customers to customize solutions that work for their unique business needs and provide the most value.
Our approach to AI is three-fold — we are investing in responsible, federated, and empowering AI. First and foremost, our approach is responsible because we do not use any audio, video, chat, screen sharing, attachments or other communications-like Customer Content (such as poll results, whiteboard, and reactions) to train Zoom or its third-party artificial intelligence models.
By default, all AI Companion features are disabled at the account level, but Zoom gives admins granular control of the features through account level settings, and for certain features, group and user-level settings. More details can be found in our help article.
Second, our federated approach to AI results in capabilities that are flexible, and our own Zoom models, as well as models from other AI providers such as OpenAI, help us deploy the right model for different use cases.
Third, Zoom's ultimate goal is to empower our customers to boost their workforce's productivity, teamwork, and customer experience. And unlike other similar offerings that cost as much as $30 or more per user per month, AI Companion is included at no additional cost for eligible paid users (may not be available for all regions or industry verticals). This pricing model aligns with our belief that generative AI should be widely accessible.
Was this your first time at BlackHat MEA? What outcome were you looking forward to from your participation at BlackHat this year? 
Yes. This was my first time at Black Hat MEA and I'm very honored that I have been asked to participate in two events. I was looking forward to networking with like-minded professionals and staying up-to-date on the latest emerging threats and developments in cybersecurity, which are not only relevant for the region but the industry overall."