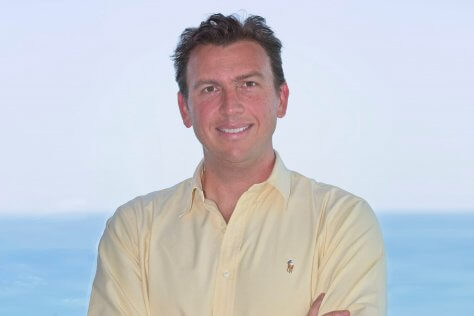 Come October and residents of Dubai will be able to register with fitness solution provider ClassPass. The US-based technology firm that connects members to fitness studios and workout sessions across the globe is expanding into Dubai. Fritz Lanman, CEO of ClassPass, says Dubai will be its first stop in the Middle East as the company plans to expand across the region.
Click on the video below to watch Fritz Lanman's interview with TahawulTech.com
Having launched in New York City in 2013, ClassPass' aggressive global expansion sees Dubai follow hot-on-the-heels of its successful debut in Singapore last month. Now operational in more than 50 cities worldwide, ClassPass counts an existing global network of more than 10,000 studios and gyms available on its platform.
Membership costs usually vary between $25 to $30 but Lenman did not reveal the pricing strategy in Dubai. "We will be announcing it shortly," he said.
Offering flexible membership options with set monthly fees, ClassPass membership will include a diverse mix of exercise experiences at exclusive studios across Dubai – from High Intensity Interval Training (HIIT), barre, spin and yoga, to Pilates, strength training, dance and more.
The company's expansion into Dubai follows the closing of a recent round of funding which saw it secure $85 million in series D financing led by Temasek, an investment company headquartered in Singapore. ClassPass has secured total funding to the tune of $255 million since its inception in 2013, allowing the continually-innovating business to fuel the future of fitness through the introduction of exciting new features designed for flexibility and convenience.