The chief inspector for digital policing at West Yorkshire Police in the UK – the first of 43 forces to roll out portable fingerprint scanners – has responded to human rights charity Liberty by claiming the deployment will actually help people's fundamental human rights.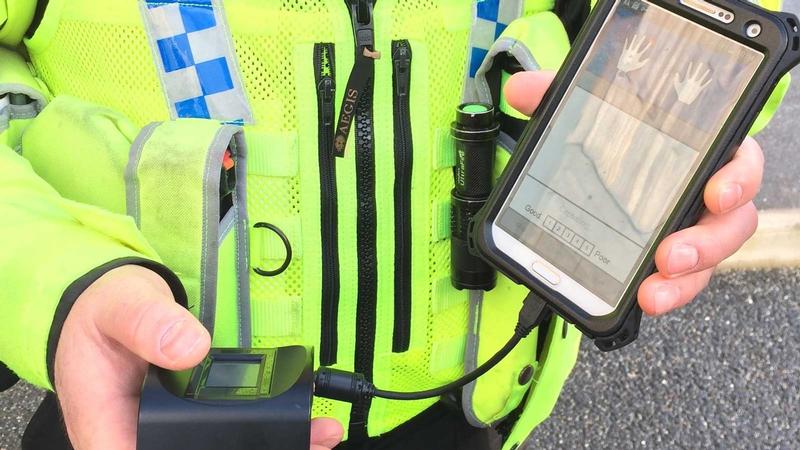 Speaking with Computerworld UK, the chief inspector for digital policing Ian Williams said that he's "not sure" the project, which will let police officers check fingerprints against national database records in under a minute, is actually controversial.
"I think it's controversial in certain circles and you've got to expect that," Williams responded. "Basically, I think we should expect there's going to be a certain amount of challenge from certain areas, and I think it's absolutely right we as an organisation articulate what we've done.
"We haven't actually changed any laws here. There isn't any new legislation that allows us to do this. What we're doing is utilising existing legislation and bringing in new technology to make that legislation more efficient."
The deployment will see the fourth largest police force in the UK roll out Motorola Solutions' Pronto mobile application suite to 250 frontline police officers.
Could the technology be used to target migrants?
The deal was struck in conjunction with the Home Office and announced over the weekend, prompting a response from civil rights charity Liberty amidst concerns that the technology could be used to target migrants.
In her response to the announcement, Liberty's Emma Norton wrote: "There's no recognition of how breathtakingly invasive this proposal is. There is no discussion of consent. Or of the importance of legal advice before people should be asked to hand over this kind of information about themselves. Or what may happen if someone declines a request.
"Or of what will be done with it – including the fact that it will be shared with the Home Office to target undocumented migrants."
Williams argued that the police have always had the power to take people's fingerprints when they were suspected of an offence, and this is the power that the new technology will be addressing, but in a more efficient way.
"Before, we had to bring people into custody. My argument would be that we need to get the facts out there – we're not just stopping people and scanning them on the street – it isn't just a case of picking on random people – you have to have committed an offence to start with and we have to have reasonable grounds to doubt who you are.
Williams also claims that this technology will lead to the police arresting fewer people. "We're probably going to process more people through the courts that have committed offences, but we are actually going to be bringing less people into custody," he said.
Williams went on to suggest that the technology could be used to quickly identify people who have been seriously injured or incapacitated, and so cannot talk. In this case, he said, Pronto might be able to identify penicillin or nut allergies that could kill people if given the wrong treatment.
"It's got the potential to save people's lives…in addition to that, if we can identify who the next of kin are, we can bring them into hospital perhaps even before that person dies, to give them the last few minutes with them.
"These are all tragic circumstances I'm talking about but these are all people's fundamental human rights that at the moment we can't really assist people if we don't know who they are," he said.
The technology
The product from Motorola Solutions, which involves handheld scanners that attach to an officer's phone, will check fingerprints against two databases. The first is the police fingerprint database – a CSO criminal and courts records database – and the second is the immigration database. This second database might hold fingerprints from people who have been arrested as illegally being in the country already, or have applied for asylum, or have come to Britain from a non-EU country with a particular kind of visa.
The fingerprint will be stored on the handheld device for as long as it takes to get a result back from those two databases, and then will be cleared from the device.