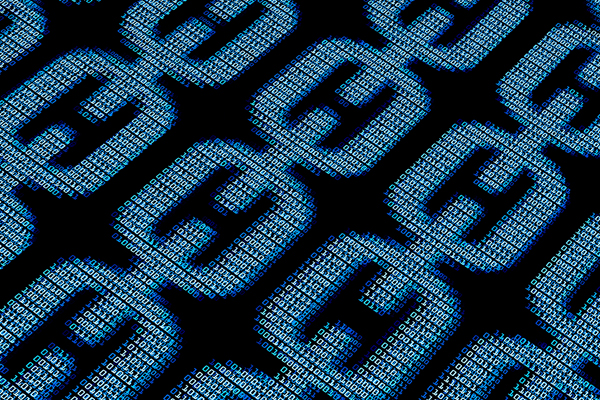 In testimony before a congressional committee, IBM's Jerry Cuomo warned against over-regulation of blockchain because of cryptocurrency volatility, and said the government should embrace the distributed ledger technology and encouraged its use in the enterprise.
IBM sees blockchain as much more than the foundation for cryptocurrencies like Bitcoin and wants the government to consider embracing it as a way of saving time, cost and risk.
The Dubai Government is working on a city-wide blockchain pilot with IBM and ConsenSys to streamline ID verification to reduce business registration times, and is digitizing and tracking citizens' health records, wills and contracts, among other assets.
IBM is among a growing number of vendors offering blockchain as a service (BaaS), which allows enterprises to pilot the technology without massive capital expenditures related to onsite development and hardware.
IBM fellow Jerry Cuomo told the House Committee on Science, Space and Technology on Wednesday that blockchain is "transformative" and said his company has engaged in more than 400 blockchain projects across a number of industries, including supply chain, financial services, healthcare and government.
And while the U.S. is leading the world in blockchain development, he called for more government efforts to promote and deploy the technology itself.
For example, the Congressional Blockchain Caucus, launched in 2016, is working to collect information on blockchain projects that could help individuals securely establish their identity, enable online payments – such as tax payments – and revamp supply chains.
Cuomo also warned Congress about seeking to overregulate the industry because of the volatile cryptocurrency market, explaining that digital tokens – while based on blockchain – do not represent the potential of the technology.
Regulators looking to reign in cryptocurrency, should ensure "that there will not be unintended consequences that stymie the innovation and development surrounding blockchain," Cuomo said.
The U.S., China and other countries have lately considered a more hands-on regulatory approach to cryptocurrencies to control what has become a kind of digital token Wild West.
There is a growing concern that cryptocurrency could be a threat to the global financial system through unbridled speculation and unsecured borrowing by consumers looking to purchase the virtual money.
Cuomo said IBM is currently working with the U.S. Food and Drug Administration, the Centres for Disease Control and Prevention and the Office of Personnel Management to explore how blockchain can reduce complexity.
"First and foremost, blockchain is changing the game," Cuomo said. "In today's digitally networked world, no single institution works in isolation. At the centre of a blockchain is this notion of a shared immutable ledger. You see, members of a blockchain network each have an exact copy of the ledger. "Therefore, all participants in an interaction have an up-to-date ledger that reflects the most recent transactions – and these transactions, once entered, cannot be changed on the ledger."
For blockchain to fulfill its potential, it must be "open," Cuomo emphasised, and based on non-proprietary technology that will encourage widespread industry adoption by ensuring compatibility and interoperability.
IBM is among a group of 180 industry vendors participating in the Hyperledger Project, an open-source blockchain platform backed by the Linux Foundation.
Cuomo illustrated the technology's value by describing a partnership with Maersk, the world's largest shipping company. Maersk deployed a blockchain-based trading platform based on IBM's BaaS for its ocean freight business. The blockchain pilot replaces a mainly paper-based shipment tracking system.
A new blockchain based, distributed electronic ledger could save the shipping industry billions of dollars a year by replacing a current EDI and paper-based system for tracking cargo and attaining approval from customs and port authorities.
Michael White, former president of Maersk Line in North America and CEO of the new venture with IBM, said blockchain significantly increases efficiency and security because, while the network is open to participants, its used of double encryption and immutability make it a record that users can trust.
Blockchains can be encrypted or unencrypted, depending on the level of security required, but records are auditable because the data in the database cannot be changed and is tied to each authorised participant in the chain.
"Blockchain is ready for government, now let's get government ready for blockchain," Cuomo said. "Carefully evaluate policies established regarding cryptocurrencies to ensure that there will not be unintended consequences that stymie the innovation and development surrounding blockchain. A policy that has not been carefully vetted could risk inhibiting the U.S. leadership position."