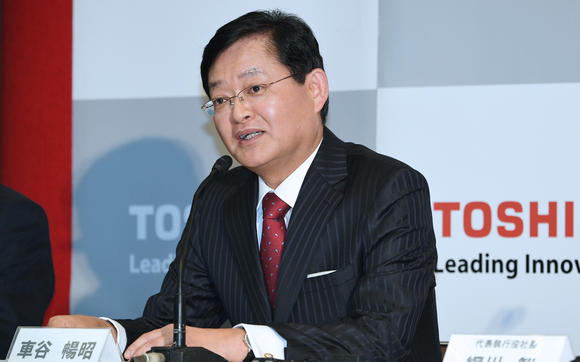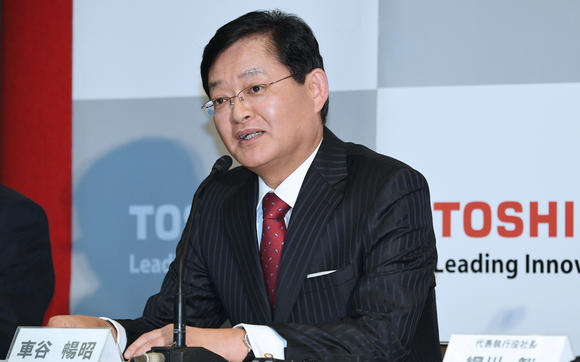 Toshiba has appointed Nobuaki Kurumatani to lead the Japanese electronics firm that has been marred with finance scandals and crisis over the last few years.
The Board of Directors of Toshiba Corporation appointed Kurumatani for the post of representative executive officer and chairman of Toshiba Corporation, as of April 1, 2018. The Board has also decided to reappoint Satoshi Tsunakawa to his current position of representative executive officer and president of the company after the ordinary general meeting of the shareholders scheduled for June this year. Kurumatani as CEO, and Tsunakawa as COO will together execute the management of Toshiba Group, said the firm's statement.
Kurumatani is the first outsider that the company has appointed as CEO in more than 50 years.
Toshiba Group said it is currently engineering major transformations to its business portfolio and capital formation.
The company is currently in the process of selling its memory unit to a consortium led by Bain Capital to avoid delisting after huge losses in its nuclear energy operations.
A Bloomberg report said that the new CEO, a former banker from one of Toshiba's main creditors, will face the challenge of restoring confidence in the 143-year-old conglomerate and finding ways to achieve growth without the key engines of semiconductors and nuclear power.
Kurumatani said, "I am honoured and delighted to accept this appointment, and deeply aware of the challenges I face. I will draw on all my experience and devote all my efforts to rebuilding Toshiba Group, by recovering and strengthening its financial base. I will reexamine the business portfolio and allocate necessary resources needed, and also inject a spirited commitment into the Group's activities to improve its governance structure and rebuild its corporate culture by driving forward Group unity.
The company said that it must proactively take in outside perspectives and views, and decided to appoint a CEO with a proven track record of achievement and a business perspective shaped outside Toshiba Group.
Kurumatani is currently the president of CVC Asia Pacific Japan (CVC), and a member of Sharp Corporation's Audit & Supervisory Committee. Prior to joining CVC in May 2017, he was deputy president and a director of Sumitomo Mitsui Financial Group, where his career was devoted to corporate planning, public relations and internal auditing.
Kurumatani added that the past few years have not been easy for Toshiba, but he has confidence that by overcoming all the difficulties it has faced will shape a stronger Toshiba Group.
"This company has a long and impressive history of creating new technologies and turning them into massive businesses, and I see my most important responsibility as reactivating this cultural DNA, and bringing all management resources together to focus on reviving Toshiba."