Security Advisor ME September 2017
Security Advisor ME recognises excellence in delivering business value through security technologies
Hacktivism: The good, bad and ugly
As with any technology, hacktivism can be used for good or bad.
Fighting DDoS attacks
How can enterprises protect themselves against these persistent attacks?
Vantage point
We bring you the highlights of Security Advisor ME's inaugural CSO Perspectives conference.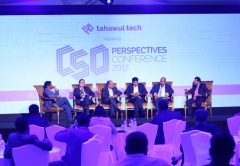 1
5346
Security Advisor ME hosted its inaugural CSO Perspectives conference in Dubai, last month, bringing together thought leaders to discuss how information security leaders can work towards aligning current strategies with business objectives.