Dubai, United Arab Emirates – February 09, 2021: Business intelligence driven by advanced machine learning will be a key differentiator for regional businesses as they try to position themselves in post-COVID-19 markets, according to Dataiku, a global leader in AI and machine-learning platforms.
Some Middle East countries, such as the UAE, had seen significant cloud-migration growth before the pandemic. But COVID-19 business practices, such as work-from-anywhere and distance learning, accelerated the trend. As of December 2020, Deloitte expected growth in global cloud revenue to stay above 30% until 2025, and for 90% of the world's enterprises to rely on hybrid cloud environments by next year.
The recent addition of regional cloud locations by global providers such as Oracle and Microsoft made it easier for organisations to make the transition. These businesses spent 2020 exposed to enterprise-grade technology suites, including advanced artificial intelligence that helped them adjust operational models and respond to market changes quickly.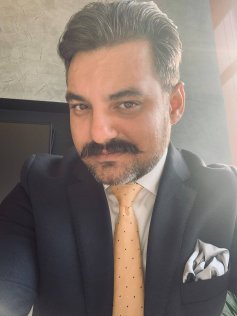 Siddhartha (Sid) Bhatia, Regional Vice President, Middle East and Turkey at Dataiku believes that exposure to the benefits of such advanced capabilities will ensure that they become indispensable to competing players in several industries in the coming years. "We saw 2020 as the year of discovery of the benefits of cloud agility. But in 2021, I think we can expect to see Middle East businesses up their game as they stop merely trying to survive and look to thrive. So, I think we'll see a significant number of organisations from different industries branching out into new use cases — 2021 will be the Year of AI".
Dataiku predicts that the formalisation of AI in business workflows will follow, in the form of machine-learning and operations (MLOps). Just as DevOps integrates software development with day-to-day IT management, so advanced machine-learning capabilities will become part of the fabric of business through MLOps.
Bhatia oversees Dataiku's recently established Middle East headquarters in Dubai, UAE. Leveraging a customer-centric engagement approach, the company has built a robust reputation across the region, empowering public and private enterprises with comprehensive AI solutions built on its innovative Data Science Studio (DSS) platform — a solution that democratises data science by catering to a range of users, from the non-technical to statisticians and software developers. DSS is designed to remove friction in data access, cleaning, modeling, and deployment, leading to comprehensive information suites that greatly enhance operational efficiency, regardless of the scale or industry of the user base.
Dataiku's Middle East client roster now includes more than a dozen large-scale organisations, including some of the largest airlines in the region, and majors from industries such as FSI, manufacturing and government. Implemented AI solutions for these clients have empowered them to address industry-wide problems such as fraud, churn, supply-chain optimisation, and predictive maintenance.
"After last year, many regional enterprises will find themselves at a crossroads", Bhatia added. "They know that they need to become knowledge-based operators to drive future success, but they may feel at sea when trying to formulate a data strategy. Dataiku's success has been built on understanding different stakeholders and their engagement level with actionable information. Our solutions bridge that spectrum, so no matter what you do, we can empower you to harness data and overcome real-world challenges".