The Roads and Transport Authority (RTA) has held a series of induction workshops on artificial intelligence for staff, in conjunction with a host of global firms.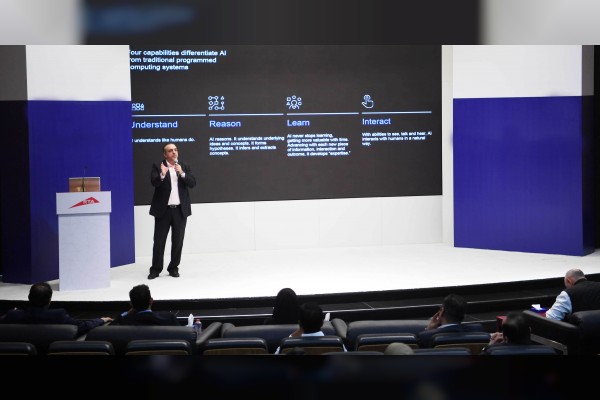 During these workshops, an array of creative solutions were discussed, as well as the future of AI and its applications in the fields of transport. These workshops are being held as part of the UAE Government's AI Strategy; the first of its kind worldwide, and the first mega project under the UAE Centennial 2071.
These workshops are part of the UAE leadership's vision to harness AI technologies and innovation in leveraging the smart transformation towards ranking Dubai the smartest and happiest city in the world.
"These interactive workshops aim at improving and accelerating the government performance, and fostering innovative and high productivity working environments," said Abdullah Al Madani, CEO of Corporate Technology Support Services Sector and Chairman of the RTA AI Committee. "To achieve this, we have to raise the awareness around the latest AI technologies and tools, and their applications in various business fields in a highly efficient style. Such application will enable the optimal utilisation of the existing human and physical resources in a creative manner that accelerates the implementation of the program and futuristic projects."
During the workshop, experts highlighted the theoretical structure of using AI in all phases of traffic management covering traffic sensors, traffic data collection, machine learning, and intelligent response based on a multimedia transport system.
They also discussed the role of AI in digital transformation over four key areas: customers, products, processes, and employees. They reviewed the Traffic Movement Analysis model as well as the counting and classifying of vehicles through applying AI technologies to road surveillance cameras. The impact of AI on the value chain of the transport sector was also covered during the workshop discussions.