A driver will have to do little more than press a button for a car to travel between two major cities almost completely autonomously once a new system launches in 2020.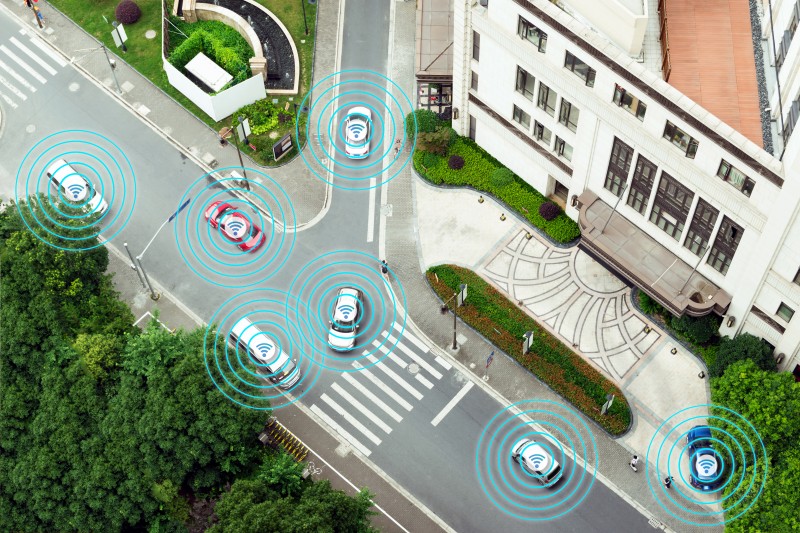 Bosch's Vehicle Motion and Position Sensor (VMPS) technology will first be offered in high-end cars in Europe and North America – but the intention is to ultimately make it available worldwide, including in the Middle East.
To determine the vehicle's location, the system will use satellite positioning systems including GPS and Galileo (global navigation satellite system or GNSS), but this will be subject to the input of a correction service within the vehicle that receives input from ground stations. There are around 1,000 of these in Europe and North America, provided by a separate supplier.
"The benefit is that it gives you an absolute position – it's not a relative position for autonomous driving," said Nico Radike, who works on chassis systems control and passive safety and sensors for the technology.
"With a relative system, you have to check localisation from the street with radar and cameras."
Radike said the system offers an accuracy down to 0.5 metres – compared to what he described as between 5 and 15 metres for a solely GPS-based system.
VMPS is one of several autonomous vehicle innovations being showcased by Bosch at its two-day ConnectedWorld 2018 Internet of Things conference in Berlin.
"In 2020 it's on the market. At the moment we're testing and in 2020 it starts series production," said Radike.
"You have the high accuracy you need for self driving … It's for the highway pilot on the autobahn, the motorway. You can start in Berlin and the system will drive you to Munich."
The technology will initially be available only in models from premium manufacturers, although it should filter down to mainstream carmakers just as the aim is to roll it out more widely geographically subject to ground stations being installed.