Building on the vision and pioneering leadership of HH Sheikh Hamdan Bin Mohammed Bin Rashid Al Maktoum, Kanousei is introducing a truly next level product for companies to begin their Web3 journey – as momentum for the metaverse gathers pace.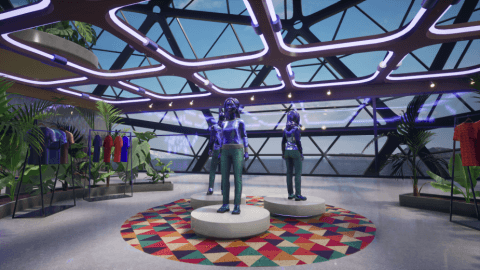 This week, Kanousei Technology LLC launched Odyssey in the MENA region, a Web3 platform that will allow companies an easier and smarter way to get into the metaverse!
The primary objective and goal of the company currently is to get up to 1,000 companies emerged into the metaverse space.
The platform enables brands to re-envision their customer engagement and digital strategies, changing the way they provide online services.
Odyssey will support companies and brands to successfully engage and grow with technology in this new era of Web3.
As reported by HH Sheikh Hamdan Bin Mohammed Bin Rashid Al Maktoum last month, Dubai aims to be in the world's top 10 metaverse economies with a strategy plan of launching 40,000 virtual jobs in the metaverse sector, whilst allowing its users
to browse in safe and secure built platforms.
In addition to this, economists are projecting that this initiative will add $4 billion to the city's GDP in the next five years.
Odyssey encompasses beautiful environments with next generation social interactions such as spatial audio and video.
Brands can totally personalise the interiors, configure their store and gamify experiences to support awareness campaigns, digital merchandising, product launch events, NFT drops or re-imagine discounts and giveaways.
In addition to the endless business-to-consumer (B2C) options, the platform will also supports business-to-business (B2B) initiatives:
"Companies can create corporate meeting rooms where employees from all around the world can meet for presentations, socialise or for team buildings and training purposes", stated Harold Dickenson Jr, Founder and EXR Director of Kanousei Technology LLC.
The product is delivered through cloud-based pixel streaming, with no need to download and install any programs.
Integrated with the Ready Player Me protocol, users create and customise their avatar with over 1,000 different options, and even have the ability to upload an image and have the system create their digital twin.
Once inside, they have total freedom to explore, interact and join different conversations.