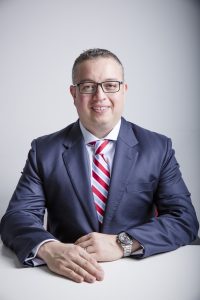 Sage Middle East has announced the appointment of Aaron White as its new regional director. White, who holds an M.Sc. in Information Systems from the University of Liverpool, and more than 20 years of industry experience, comes from Hitachi Data Systems where he filled the role of general manager for the Middle East and Turkey, was instrumental in setting up operations in Saudi Arabia, Qatar, Egypt and Pakistan.
White said, "It is an exciting time to join Sage Middle East with upcoming changes such as the implementation of VAT across the GCC region, regional policies pivoting to investing and developing non-oil sectors, and continued focus on localisation."
He added that Sage's solutions have proven to increase growth through better use of time, resources, and strategic focus at organisations where the solutions have been installed.
"The IT solutions industry is going through a transformation influenced by the changes in the way we work, and technological developments. I look forward to expanding Sage Middle East's role in the region, impacting on the organisation's growth and revenue, and continuing the great work my predecessor did in promoting and building our proposition in the market."
White also has a vast experience in both start-up and turnaround situations spanning 20 years. In previous roles, he has won several awards for multiple companies in the technology sector including Citrix Systems, VMware, Sun Microsystems, and Unisys.
"The appointment of Aaron White as the Regional Director of Sage Middle East adds significant value to our existing channel and distributor networks. He brings with him tremendous experience and knowledge of the enterprise sector, which will add value to our core business. I am confident, his knowledge of the region and passion for forging strong alliances and developing world class teams, will help steer the business to greater heights," said Keith Fenner, vice president, Sage Enterprise Africa and Middle East.
Aaron White takes over as regional director of Sage Middle East effective from 1st May, 2017.