ABB has recorded a steady growth in the UAE in 2017, alongside establishing exciting new partnerships in a bid to transform the energy landscape in the country.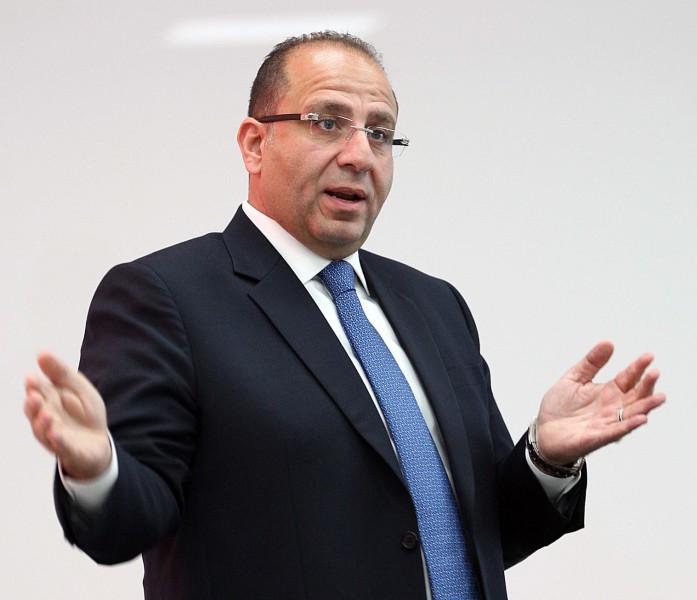 "ABB is seeing profitable growth and a huge opportunity in this market as we are partners to both the energy and industrial revolution that is taking place in the country and around the world," said Mostafa Al Guezeri, Managing Director, ABB.
The company has been a stable partner to the country's development and is continuing to push boundaries by supporting the transformation of energy landscape.
Commenting on ABB's four-decade history in the UAE, Al Guezeri, said, "A land of endless possibilities is how the UAE likes being described – and why not, as in a very short span the country has achieved global recognition for excellence in hospitality, logistics, airport management and now, clean energy and digitalisation. We are fortunate and proud to have partnered with the UAE right from building one of the first water pumps for desalination to today reliably harnessing solar energy at the Mohammed in Rashid Solar Park."
During a media briefing yesterday, ABB also discussed the launch of its ABB Ability solution in the region, which brings together its digital capabilities as one unified offer. Recent contracts of ABB in the UAE already have the ABB Ability solutions implemented with them.
"We're excited to bring our industry-leading digital solution offering, ABB Ability, now to the UAE. As masters of the industrial control room, with an installed base of more than 70 million connected devices, 70,000 digital control systems and 6,000 enterprise software solutions, we unlock value with domain expertise and digital solutions."
ABB has supplied 600 grid-connected single phase solar inverters to power newly-built villas in Dubai's Hatta region. Sponsored by Dubai Electricity and Water Authority (DEWA) to offer free solar panel installation across the 600 villas, this project meets the UAE's plans to invest $163 billion to generate half the country's power needs from renewable sources and increase clean-energy contributions at 50 percent by 2050.
Aside from powering homes, ABB is also seeking to power the "future of Formula 1 racing," according to Al Guezeri. "We have recently partnered with Formula E, the Electric Street Racing Series," he said. "When this initiative started back in 2012, the electric cars that were being used were incapable of completing a full race. But we have the technology and innovative creativity to support this project, and a new car was recently launched with a much larger energy capacity. I imagine Formula E racing to be the future of Formula 1 – it's essentially the same, without the noise."