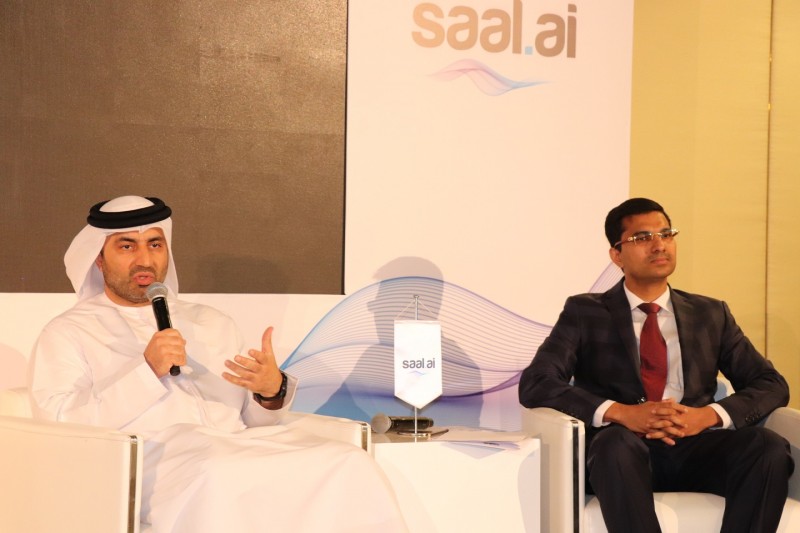 A new artificial intelligence (AI) framework, saal.ai, has been launched by Abu Dhabi-based technology company Saal.
According to the firm, the framework aims to be an enabler, ready to transcend and redefine current practices across industries and fuel economic and social growth in the UAE.
It is equipped with machine learning capabilities so it can learn with limited human support, for applications in education, healthcare and banking and other situations, said the Saal.
saal.ai has drawn inspiration from neuroscience and psychology on how humans solve problems, in conjunction with the power of Natural Language Processing (NLP), Computer Vision, Automatic Speech Recognition and Graph Theory.
"Saal's mission is simple; it aims to make technology think and learn, creating exponential growth opportunities for humanity," said Dr. Saleh Al Hashemi, Chief Executive Officer of Algorythma. "With a framework able to augment human capabilities beyond imagination, and facilitate opportunities to solve some of the world's most pressing issues, Saal endeavors to play a significant part in the realization of the United Arab Emirates' AI ambitions, taking them to the global scale."
Designed to go beyond traditional static models and learn continuously with limited human support, saal.ai's primary focus is on the development of lesser explored, yet potentially robust, applications, including reasoning, inference and retrieval from multimodal data.
"saal.ai aims to use the power of computing to represent information and data, to solve complex tasks that require the incorporation of findings from logic, to automate various kinds of reasoning and impact industries, beginning with education, healthcare and banking," said Vikraman Poduval, Chief Executive Officer of Saal. "For students saal.ai will be a knowledge partner that fosters curiosity and engagement. In medicine it will enhance the patient experience by learning continuously, to facilitate proactive actions and allow for increased doctor productivity. While in banking it will ensure faster and safer services – allowing businesses to focus on what matters most to them and their customers."
saal.ai has been built to become the intelligent partner that can turn human interactions and data into valuable, meaningful, results-oriented intelligence across a multitude of industries.
With several products born of its framework – in the education and knowledge field, saal.ai's knowledge partner for students, now in the deployment stage, continues to show results of enhanced learning by fostering curiosity and engagement.