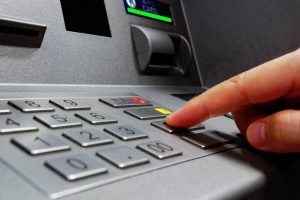 Abu Dhabi Police have arrested four hackers who stole more than AED1 million from consumers' accounts by installing skimmer devices on ATMs across the country, state news agency WAM has reported.
Cybercrime experts from Abu Dhabi Criminal Investigation Department (CID) discovered that the hackers used sophisticated malware to steal data from consumers' credit cards, transferring the victims' accounts to magnetic stripe cards, such as hotel master keys and shopping loyalty cards that they later converted to credit cards to steal the funds.
Colonel Dr. Rashid Mohammed Borshid, head of CID, said that after receiving reports and calls regarding the crimes, anti-cybercrime teams took less than 24 hours to arrest an accomplices who had assisted the gang in using the cards in a hotel and shopping mall chain.
CID teams managed to confiscate all the malware and equipment used by the gang, including laptops, scanners and photocopiers.
Colonel Borshid stressed the need to be wary of advertising sites that mislead shoppers, noting that the Abu Dhabi Police Security Media has broadcast user instructions on social networking websites including Facebook and Twitter to help them against cybercrime. He urged them to be cautious and refrain from sharing personal data or photos on suspicious sites.