The Abu Dhabi Police, represented by the Criminal Evidence Administration of the Security and Ports Affairs Sector, has recently launched a 3D printing initiative.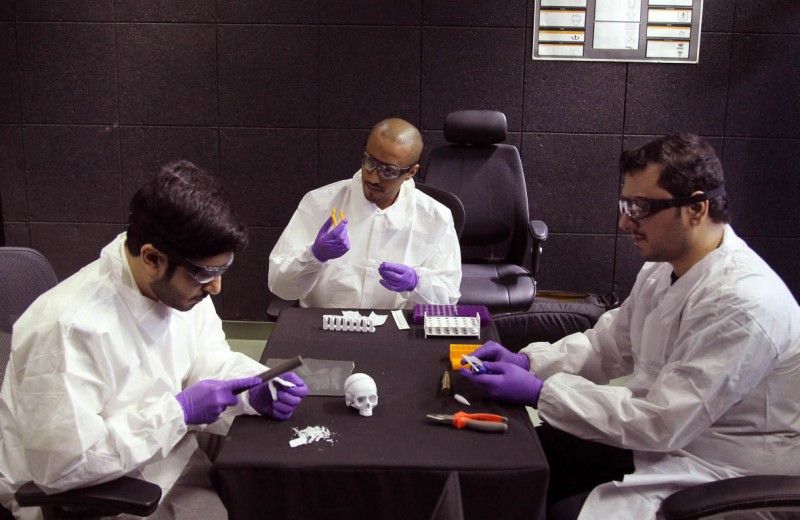 According to WAM, the new project aims to harness the benefits of 3D printing technology to help with criminal investigations and in presenting evidence in a concrete way and clearly link them to crimes.
Brigadier Abdulrahman Al Hammadi, Director of the Criminal Evidence Administration, said that Abu Dhabi Police is predicting the future with this advanced technology and aims to utilise it in a range of areas, including the handling of evidence in the investigation process and in courts, as well as in training and making customer services materials, to ensure the effective continuation of their work.
He also highlighted the importance of keeping pace with the latest scientific and technological developments in the areas of security and criminal investigations.
Al Hammadi noted that such technologies are beneficial in improving efficiencies in law enforcement.
Abu Dhabi Police has printed several 3D samples which, according to Al Hammadi, can be used in ammunition training and for forensic reconstruction and re-enactments.
In November last year, the Abu Dhabi Police has launched its futuristic 2057 Plan to deliver a UAE capital city that will be powered by technology.
The comprehensive 2057 Plan features a number of ambitious initiatives, all of which will be implemented with the overarching aim of delivering a safer city and a more positive and happy community. It also includes the roll out of smart traffic systems, outer space police patrols, smart police centres, robotic policing, genomic police, artificial intelligence and firefighting robots are among the key features that were launched on Wednesday to usher into the next 100 years.