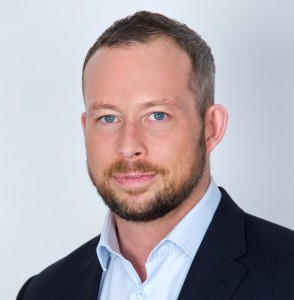 According to AccessData Group, the Middle East is fast becoming a prime target for cyber criminals, mostly because so many regional organisations are underequipped to tackle cybercrime.
The vendor spoke about growing security concerns at the recent ISS World MEA Conference in Dubai, where it was exhibiting and presenting.
The conference is the world's largest gathering of Middle East and African law enforcement, intelligence and homeland security analysts. Telecoms operators responsible for lawful interception, high-tech electronic investigations and network intelligence gathering also attend.
AccessData referred to a report, Economic Crime in the Arab World, by PwC, to back up its claims about Middle Eastern businesses. According to the report, 40 percent of economic crimes in the Middle East are carried out through electronic channels – far higher than the global average of 23 percent.
"Sophisticated cyber attacks in the Middle East, namely Stuxnet and Flame, have conclusively proven that while anti-virus, IDS/IPS and DLP remain critical components of cyber security, they fail to deliver the type of comprehensive security necessary in the era of advanced persistent threats and exploits," said Simon Whitburn, Vice President of International Sales, AccessData, ahead of the conference.
"Our interaction with government, financial, telecom and enterprise organisations in the region has revealed the dire need for proactive analysis and remediation of zero-day threats, hacking, data spillage and advanced persistent threats.
Of course, the vendor had its own solution to show off, in the form of its new CIRT solution, which integrates network forensics, host forensics, malware analysis and large-scale data auditing into a single solution.
Meanwhile, AccessData's Paul Wright delivered a presentation, entitled Cybercrime trends, challenges and counter-measures, at the conference.
Commenting on the vendor's participation ahead of the show, he said, "The ISS World MENA Conference not only provides us a great platform to exhibit our industry-leading solution, but also enables us to raise awareness of new and sophisticated cyber threats and demonstrate our company's expertise in aiding organisations overcome these."