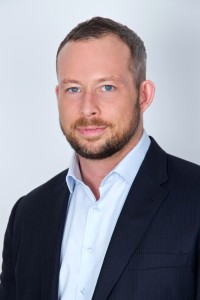 AccessData this week announced that it has signed a distribution agreement with ARM, which specialises in cyber-security and other consumer-related IT software products in region.
AccessData said it hopes that the agreement will enlarge its footprint in the region. The vendor added that it wanted to tap into the growing demand for cyber-security and incident response solutions.
Under the agreement, ARM will be responsible for business development and market expansion. The distributor has also been contracted to build the channel partner community for AccessData, which includes recruitment, partner training, marketing support and first- and second-level technical support.
"Traditionally, we invested in a very small number of technology partners because our heritage business in the forensics space was very niche and focused almost entirely on the law enforcement vertical. However, our operations in the Middle East now need to be driven by a larger channel," said Simon Whitburn, Senior Vice President and General Manager, AccessData.
"This is because the corporate sector in this region demands the capability to conduct their own in-house digital investigations, as well as in-house rapid detection and response to defend against hackers, malware and advanced persistent threats. They want the option to control their own information assurance and cyber-security programmes without having to resort to a third-party or divulge information to law enforcement, as the threat of cyber terrorism and breach attacks continues to grow."
Whitburn added that AccessData already has an existing channel engagement with DRS, ARM's sister company in South Africa, meaning that it was logical to extend the partnership to the Middle East.
ARM said that it will be looking to recruit partners that are serious on developing their security portfolios, who understand networks and have experience in verticals that are important to national infrastructure, such as government, telecommunications, energy, utilities, and banking and finance. The likes of Saudi Arabia, UAE and Qatar represent key growth markets for AccessData, ARM added.
Robert Brown, Executive Director, ARM said, "AccessData's forensics and cyber-security  solution portfolio is very unique. There are companies that compete with AccessData in the different segments, but there is no one company that goes from detection all the way to remediation and allows you to effectively use one interface to manage everything. We will focus exclusively on AccessData for at least the first year.
"Forensic techniques for digital investigations and incident root cause analysis are relatively new concepts in this region and hence require time and effort to educate channel and end-users and get them to start looking into these advanced capabilities. Due to the recent surge in cyber-crime attacks in the region, the potential for uptake of the solution portfolio is huge and our efforts are sure to pay off in the long run."