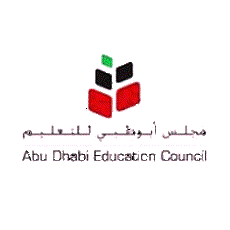 Abu Dhabi Education Council (ADEC) has selected EMC to transform its IT infrastructure by deploying the Symmetric XMAX solution.
The solution includes Fully Automated Storage Tiering for Virtual Pools (FAST VP), EMC Data Domain and EMC NetWorker. ADEC said the implementation will enable it to increase business agility and consolidate its back up processes into a single platform, while reducing back up storage capacity requirements.
"We are confident that our new EMC infrastructure will help enhance management performance and increase business agility, which in turn will help achieve ADEC's strategy to enhance ICT infrastructure in public schools across the Emirates," said Salem Al-Sayari, executive director of the support services sector at ADEC.
"We are standardising our IT infrastructure on EMC Symmetrix VMAX which will be protected by EMC Data Domain deduplication storage systems. Data Domain eliminates the storage of redundant backup data and ensures rapid, reliable recoveries that meet the most stringent RPO (Recovery Point Objective) and RTO (Recovery Time Objective) requirements. The system also delivers advanced next generation disk-based backup and recovery capabilities," he added.
ADEC oversees, regulates and drives development initiatives in all of Abu Dhabi's education sectors, including both public and private P-12 education, and higher education. Its decision to deploy the solution came after increased stress on its previous storage infrastructure from the varying accessibility and performance requirements of each sector and the growing demand from its 15,500 users.
"EMC is pleased to collaborate with the Abu Dhabi Educational Council to help it achieve better management and performance, increase business agility, and lower costs as it initiates its journey to the cloud," said Said Akar, South Gulf district manager at EMC.
At EMC we are committed to the educational sector around the world, which is why we create a range of infrastructure technologies and solutions tailored to meet our customer's current and future performance and growth requirements," he added.