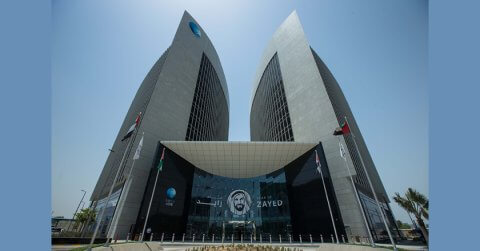 Abu Dhabi Islamic Bank recently announced the successful migration of a high percentage of its applications and workloads to the Azure Cloud utilising various cloud computing services such as Blockchain, AI, and Data warehouse.
This transformation will further enhance the bank's current infrastructure to a cloud-based ecosystem offering customers easy and convenient banking service experiences. As a future-ready bank, ADIB has been modernising its legacy applications and technical systems while leveraging the benefits of the cloud ecosystem to enhance service availability, deploy new customer experiences and digitise banking operations.
ADIB has selected Cloud4C to work with them on this transformation project. Cloud4C is an Azure expert specialised in advanced cloud-managed services. They were chosen because of their broad and deep portfolio of cloud services, overall commitment to security excellence, and strong financial services experience.
Commenting on the migration to the Cloud, Ashley Veasey, Group Chief Information Officer at ADIB, said: "ADIB has been at the forefront of digital transformation and continues to invest in re-architecting its technology to be more innovative and responsive to customer needs. We migrated to the cloud in recognition of the need to create an environment that is optimised for rapid changes and that will help in rolling out our digitisation strategy to better cater to the constantly evolving needs of customers. With this migration, ADIB is now able to deliver new applications rapidly, while adhering to the highest standards of security".
Excited about the partnership and successful migration, Rakesh Reddy, Regional Director, Cloud4C MEA, said: "ADIB's commitment to migrate to Azure cloud is a reflection of their strategy to provide the best customer experience and on being a leader in innovation. We are excited that ADIB has worked with us and benefited from our expertise to support them in this project. This is the largest single-phase migration in the region involving hundreds of core applications and thousands of servers. Post a thorough assessment of the existing landscape, a tailored Azure cloud migration blueprint was chalked out by Cloud4C's Azure team. Once completed, the implementation was performed fail-proof, with dedicated Azure advanced networking, server migration, application migration, DR setup, and support services. Today, ADIB banks on data-driven business decisions leveraging tools and consulting from experienced cloud and domain experts".
"Our Centre-of-Excellence-driven, SOP-based automations helped ADIB to fast track the migration. We use a similar approach for our Automation Enabled managed services which ensures a smooth transition between implementation and operations while adhering to the stringent SLA promises and 24X7 support model. As the Microsoft Partner of the Year for the UAE, we are thrilled to support ADIB as they embark on their successful Azure cloud transformation journey", he added.
Over the last three years, ADIB has made significant investments in strategic technology initiatives to make banking more convenient for its customers. This includes initiating a comprehensive re-architecture of the bank's technology as well as investing in advanced analytics and machine learning services to help customers make more informed financial decisions. ​