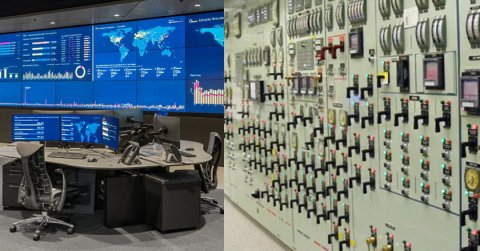 Cyber Security Speed, a leading global provider of advanced cybersecurity solutions, announces its strategic expansion in the Middle East region and the establishment of pivotal partnerships with key players in the Gulf.
This expansion is driven by the company's commitment to fortifying businesses against evolving cyber threats and delivering cutting-edge OT/ICS Security capabilities.
Expanding Footprint in the Middle East:
As part of its global growth strategy, Cyber Security Speed is excited to establish a strong presence in the Middle East. The region's rapidly evolving digital landscape presents both opportunities and challenges, making it imperative for businesses to adopt robust cybersecurity measures. Cyber Security Speed's expansion in the Middle East marks a significant step in its mission to safeguard enterprises and critical infrastructures from sophisticated cyber-attacks.
Strategic Partnership with ConnectWise:
Cyber Security Speed is proud to announce a strategic partnership with ConnectWise, a renowned provider of software solutions for technology service providers. This partnership will empower businesses in the Gulf to leverage the seamless integration of Cyber Security Speed's state-of-the-art cybersecurity suite with ConnectWise's platform. Through this integration, technology service providers can now offer enhanced security services to their clients, delivering a holistic cybersecurity approach with proactive threat prevention and real-time incident response capabilities.
Carlos Becerra, CEO of Cyber Security Speed, remarked on the partnership, "Our collaboration with ConnectWise reinforces our dedication to providing comprehensive cybersecurity solutions to businesses in the Gulf. Together, we can elevate the region's cyber resilience and foster a secure digital environment for enterprises and end-users alike".
Industry-Leading OT/ICS Security Capabilities:
With the increasing reliance on interconnected operational technology (OT) and industrial control systems (ICS), the vulnerability to cyber threats has amplified in critical sectors. Cyber Security Speed's cutting-edge OT/ICS Security capabilities offer businesses advanced defence mechanisms, ensuring the continuous operation and protection of vital infrastructure against potential cyber intrusions.
APT Detection and Response, Incident Response, SOC 24/7:
Cyber Security Speed's portfolio boasts APT Detection and Response capabilities, providing proactive identification and neutralisation of advanced cyber threats. Complemented by a robust Incident Response team and a 24/7 Security Operations Centre (SOC), the company ensures swift and efficient incident management, enabling businesses to promptly mitigate security breaches and prevent extensive damages.
Private and Public Sector Collaborations in the Gulf:
Building on its proven track record, Cyber Security Speed has cultivated strategic partnerships with both private sector entities and government institutions in the Gulf. These partnerships aim to create synergies between industry experts and cybersecurity specialists to address the unique challenges faced by the region's businesses.
"Our collaborations with prominent private sector organisations and esteemed government bodies in the Gulf have played a pivotal role in strengthening our presence in the region. The shared vision of a secure digital landscape unites us in our pursuit of fortifying critical infrastructures and securing businesses from cyber adversaries", stated Carlos Becerra.
GISEC Global 2024:
Cyber Security Speed will showcase its expanded portfolio, OT/ICS Security capabilities, and the ConnectWise partnership at GISEC Global 2024, a prestigious cybersecurity event that brings together industry leaders and cybersecurity enthusiasts from around the world. Attendees will have the opportunity to witness first-hand how Cyber Security Speed's solutions are transforming cybersecurity in the Gulf and beyond.
Cyber Security Speed is a global leader in providing comprehensive cybersecurity solutions that safeguard businesses from evolving cyber threats. With a focus on cutting-edge technologies and industry partnerships, Cyber Security Speed is committed to securing the digital future of enterprises worldwide.