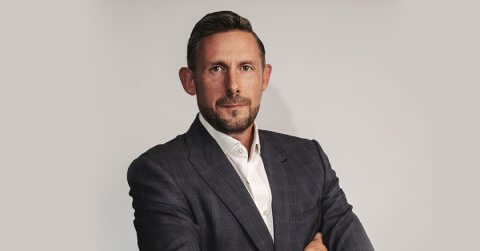 With this launch, FeatureMind will bring its expertise in delivering comprehensive end-to-end omnichannel support to businesses across the region, empowering them to elevate customer experiences and drive growth.
According to Alpen Capital, the GCC retail industry sales are forecasted to grow at a 5.7% CAGR between 2022 and 2026 to reach US$ 370.0 billion. FeatureMind's team of experts is perfectly positioned to help clients adopt technology-driven solutions, positions retailers to tap into this potential, offering seamless shopping experiences, expanding market reach, and fostering sustainable business growth. By providing innovative solutions that seamlessly integrate multiple communication channels, FeatureMind empowers businesses to create cohesive and personalised interactions, enhancing brand reputation and fostering long-term customer loyalty.
The team, led by Edwin Stonestreet as the Managing Director, brings together experts from Salesforce, Emakina and EPAM Solutions and have over fifteen years of experience in delivering end-to-end digital transformation projects within the retail and travel industries across the Middle East region. FeatureMind have delivered transformative digital experiences for Mamas&Papas, Bloomingdales, Mouwad, Graff and several of the Gulf Marketing Group (GMG) brands across the region.
"The retail industry in the Middle East is undergoing a significant transformation due to technological advancements", said Edwin Stonestreet, Managing Director at FeatureMind. He added, "To achieve regional financial growth, retailers must adopt innovative strategies and overcome cultural differences and infrastructure challenges. FeatureMind has been fortunate to receive support and cooperation from industry leaders and clients, who have played a vital role in shaping the company's journey thus far. We are excited to continue supporting these partnerships and exploring new projects as we embark on this thrilling new chapter".
FeatureMind provides its clients with a complete end-to-end omnichannel support system, a more tailored and cost-effective approach. By integrating various communication channels, such as websites, mobile applications, social media, email, and chat, into a unified ecosystem, the platform enables businesses to offer seamless and consistent experiences across all touchpoints. Leveraging advanced analytics and AI technologies, FeatureMind empowers companies to gain deep insights into customer behaviour, optimise customer journeys, and deliver highly personalised interactions.
This expansion follows news of FeatureMind's latest partnership announcement with Timsoft Group, with further growth expected to continue throughout the year as operations expand into Africa with a planned centre of excellence scheduled to open in Nigeria in Q4 2023.
For more information about FeatureMind and its omnichannel support solutions, please visit https://featuremind.com/.