Ajman Digital Government has announced its participation in the UAE Hackathon, organised by the Telecommunications Regulatory Authority, TRA, under the theme 'Data for Happiness'.
In a report by WAM, Ohood Al Shuhail, Director-General of Ajman Digital Government, said that the Emirate of Ajman is pleased to join the TRA in the biggest hackathon of its kind, the UAE Hackathon, held in six stages across the seven emirates.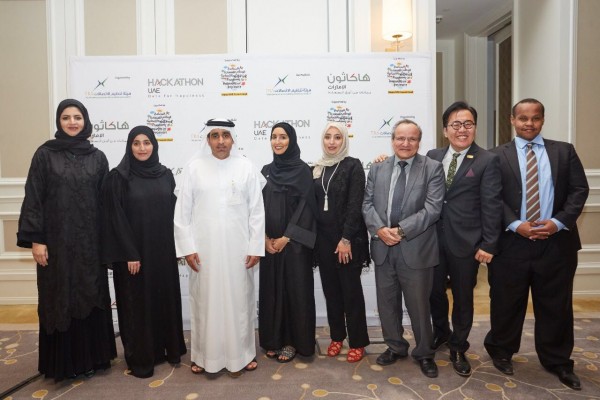 The Ajman Digital Government has also been involved in encouraging government entities to engage their employees as contestants, supervisors, and volunteers.
"We consider the UAE Hackathon experience as a representation of the UAE leadership's directives, demonstrated by the need to work as one team to create a brighter future for the UAE in the era of the Fourth Industrial Revolution and Artificial Intelligence," said Al Shuhail.
"We are aware of the importance of Data at this stage of significant transformations. Thus, the UAE Hackathon will be an excellent opportunity for training, skills acquisition and innovation-based interaction to serve the UAE in the proposed fields of the competition."
The Hackathon concept is to establish small teams of 3-5 persons, representing all categories and segments of society, such as employees, university students, high school students, entrepreneurs, IT professionals and others, to develop solutions and ideas in the identified areas of the Hackathon, using Big Data provided by many government entities in the country. The UAE Hackathon poses several challenges, including transportation, traffic congestion, health, education, sustainable development, and gender balance, which are among the governmental work priorities in the UAE to achieve customer happiness.
Hamad Obaid Al Mansoori, director general, UAE TRA praised the great enthusiasm expressed by the various entities for the Hackathon, which was reflected by providing data, encouraging students, employees and community member to actively participate in the Hackathon, as well as providing training, supervision, volunteering services, facilities and venues to host the hackathon throughout the six stages in the country.
"We would like to express our gratitude and appreciation for the response we have witnessed from government entities, national universities and private sector partners. The next phase of government policy requires working hand in hand, in a creative spirit to achieve the sustainable development we aspire to in the post-oil era. It is an era that depends on digital knowledge, economic vitality and high competitiveness of our country, to remain in the leading global position," he added.
This year, the UAE Hackathon poses eight challenges – health, education, environment, gender balance, social relations, lifestyle, transportation and traffic congestion.