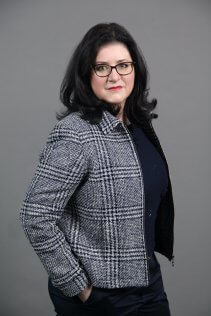 ALE, operating under the Alcatel-Lucent Enterprise brand, has announced that it will host Connex20, its global partner conference, in Dubai from February 4-6, 2020.
The company will be hosting the global Connex for the first time in the Middle East and is expecting over 1000 ALE partners from across the globe to attend the three-day summit.
The conference will feature speakers including ALE CEO, Jack Chen, and Rukmini Glanard, Executive Vice President Global Sales and Marketing, and other senior ALE leadership members who will share the company's 2020 strategy and vision, product roadmap, and channel growth opportunities with the ALE global partner community.
"The Middle East is one of our fast growing, dynamic and demanding markets. The UAE especially is leading the way with rapid modernisation and technology adoption to fuel economic growth," says Rukmini Glanard, Executive Vice President Global Sales and Marketing, ALE. "With the region on the cusp of leading a global digital revolution, choosing the UAE to host our global partner summit is a demonstration of our support towards building a technology-driven economy that will benefit organisations as well as individuals."
During the summit, executives will host dedicated sessions to share best practices, supported by use cases and customer wins, to demonstrate the global use of ALE innovations across verticals. Product specialists will present the roadmap for new ALE solutions designed to help partners solve growing key business issues for customers. The company will also lay out its plans to support ALE partner community success with Cloud, Network and Communications solutions tailored to key vertical markets. During the Connex event, ALE will also recognise and honour the outstanding partners who accomplished an impressive expansion of their ALE business in 2019.
"ALE has evolved in line with shifting modern-day communications requirements. We are committed to delivering innovation and helping organisations prepare for an era of growth fueled by digital transformation. We know that our partners' commitment will help us fulfil this vision," added Glanard.