Alibaba Cloud, the cloud computing arm of Alibaba Group, celebrated its one year anniversary since establishing its Dubai-based data centre today – the first full-fledged public cloud in the region.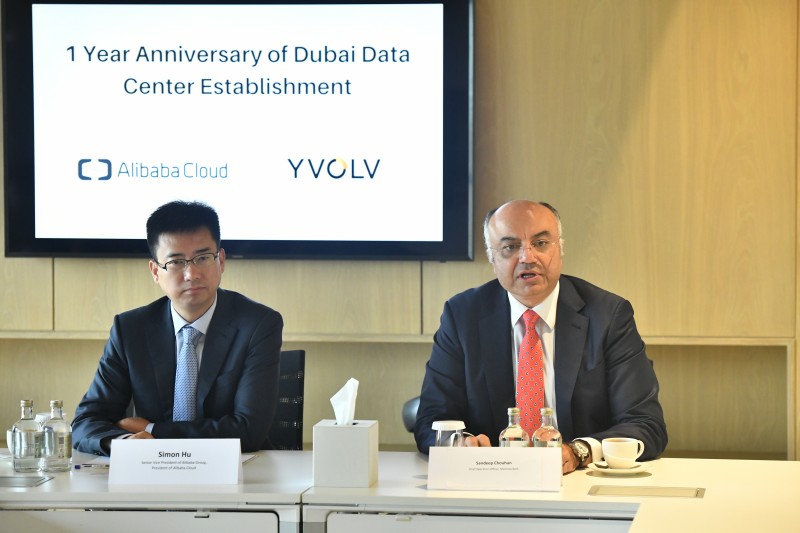 In a media briefing at La Ville Hotel and Suites, City Walk, Simon Hu, SVP of Alibaba Group and President of Alibaba Cloud, said that the data centre provides "powerful, scalable and cost-effective cloud computing services" to regional public and enterprise customers.
"With growing service capability over the past year, we are proud to have become a major driver of the local digital economy and innovation," he said. "As it continues to evolve, we believe that inclusive cloud technology will play an important role across all of the region's industry sectors."
In addition, the company announced that it has furthered its partnership with Khalifa University of Science and Technology to identify joint opportunities in Big Data, the Internet of Things, robotics and cloud computing.
This announcement follows a successful collaboration with the University's Masdar Institute of Science and Technology. By combining the research capability of the Institute with Alibaba Cloud's strength in cloud computing, a major technological advancement was made that can help Abu Dhabi in its enhanced oil recovery efforts.
Hu also touched on Alibaba's "entrepreneurial mindset" within the region, where it hopes to entice young people in the Middle East to further their innovative ideas through the company's technology expertise.
Enterprises of all sizes across finance, entertainment, smart city, to internet have made advances toward innovation with the help of Alibaba Cloud.
Sandeep Chouhan, EVP and head of operations and technology at Mashreq Bank – the oldest privately-owned bank in the UAE, discussed the significance of having Alibaba present in the region with regards to the bank's operations.
"We have been very impressed with the commitment that Alibaba has shown in their establishment of a data centre here in the UAE," he said. "We see Alibaba as bringing intelligent capabilities to the region through their leadership in both Big Data and analytics. Their solutions go beyond just analysing data, and instead solve real business problems based on their experiences in China."
He added, "Alibaba is bringing a few unique capabilities to this market which allows Mashreq to significantly accelerate its digital transformation journey. They are offering us not only hosting services, but intelligent solutions that allow us to benefit from the vast amount of data intelligence that is available to us. In addition, we can utilise the new emerging capabilities of machine learning and AI to bring even more personalised and specific customer solutions that help consumers get the exact service, with the convenience, where they feel that our bank is aligned to their objectives."
Alibaba Cloud has also become an increasingly active player in the sports industry, and is collaborating with FIFA Club World Cup for the tournament taking place in Abu Dhabi this week.
Following the success stories since the establishment of the data centre in 2016, Hu revealed that Alibaba Cloud is exploring opportunities for the creation of a second data centre in 2018 – again, here in the UAE. "We see great potential here, and hope we can continue to bring our successful experiences that we have learnt in China to the UAE to make it a benchmark for digital transformation in the future," he said.