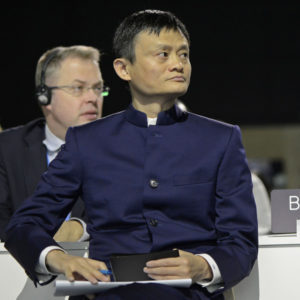 Alibaba has signed a 12-year partnership with the organisers of the Olympics to provide cloud and e-commerce services to the games.
Through the sponsorship deal, the Chinese technology giant will provide cloud services to the International Olympic Committee to help the Games operate "more efficiently," as well as supporting Big Data analytics.
As part of the deal, the two organisations will create an e-commerce platform to sell Olympic-branded goods. Alibaba will also optimise the Olympics Channel – an internet video streaming service – for a Chinese audience.
The partnership will run until 2028 and is inclusive of the Winter Olympics in Pyeongchang, South Korea, in 2018. Alibaba is the first Chinese company since 2008 to become a top-level Olympic sponsor – a group that is usually headlined by American companies like Coca-Cola, Visa and McDonald's.
"Alibaba's partnership with the IOC is built on a foundation of shared values and a common vision for connecting the world and enriching people's lives," said Jack Ma, executive chairman of Alibaba, in a press release.
Neither the IOC nor Alibaba disclosed the size of the agreement.