Alteryx introduces powerful location intelligence features to its cloud-based platform, enabling users to gain valuable insights from spatial data.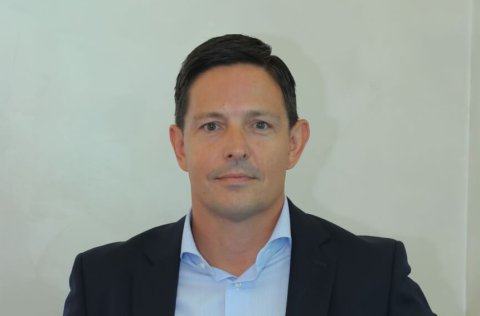 The unified, self-service, and enterprise-ready Alteryx Analytics Cloud Platform now bridges data across all systems with increased governance for faster insights. "Whether you have data on premises, in the cloud, or somewhere in-between, you need an enterprise-grade analytics platform to make sense of the data, automate it, and use it to make data-driven decisions," said Suresh Vittal, chief product officer, Alteryx. "Working closely with our technology ecosystem, we've made huge strides in Alteryx Analytics Cloud Platform innovations to deliver the intelligence our customers need to solve today's problems and anticipate future demands."
The Alteryx Analytics Cloud Platform continues to gain traction, with the number of customers leveraging the company's cloud solutions increasing over 30% year-over-year in Q1 2023. Alteryx anticipates adding new innovations to empower enterprises to accelerate their path to the cloud, speed business processes with centralized data governance and security, and make intelligent location-based insights:
Alteryx's expanded cloud-connected experiences include Cloud Execution for Desktop, which enables enterprises to extend existing investments, reduce costs, and centralize management. Cloud-connected experiences have been designed to allow users to drive business decisions together by creating a workflow on Alteryx Designer, saving their work to the Alteryx Analytics Cloud Platform, and running and executing their workflow in the cloud.
New enterprise ready and enhanced governance capabilities make analytics more scalable so all users can get insights faster, while improving control and reducing risk. Organizations can easily implement their environment of choice using private data handling, govern and secure data connections with new options for authentication, and better manage large deployments with plug-and-play Enterprise Utilities.
Across all industries, users of all skill levels can use the new Location Intelligence capabilities to easily visualize and analyze spatial data to identify patterns and trends that cannot typically be found with spreadsheets. This facilitates users to discover location-based insights that improve customer experiences and business efficiency. Integrations with Snowflake, the Data Cloud company, and TomTom further deliver faster performance to support smarter decisions.
Karl Crowther VP, MEA, at Alteryx commented, "We are reimagining the delivery of analytics to ensure analytics for all so anyone can accelerate intelligent decisions across the enterprise. This is why the Alteryx platform combines the best of AI, machine learning, and generative AI with an end-to-end, unified, enterprise-grade analytics cloud platform. Innovative technologies such as AI could be a huge economic boost in the Middle East. PwC estimates this opportunity to be a $320bn game-changer for businesses across the Middle East and a $96bn opportunity for the UAE alone. As generative AI capabilities evolve, Alteryx continues developing a slate of new applications for AI that harmonize the value of generative capabilities with the guard-railed applications enterprise needs to take raw data and automatically turn it into business-driving insights at speed."
"Our local market insight report used to manually take people up to a week to get done and now takes minutes using Alteryx," said Cory Hubbard, vice president of strategic analytics at Gregory Welteroth Advertising. "We're excited to see Alteryx lowering the barrier to entry for spatial analytics even more by bringing Location Intelligence to the cloud and making it more approachable with an intuitive map-based interface. Anyone on my team can quickly become an expert and drive insights much faster than before."
"Alteryx is unlocking the value of the Data Cloud by making it easy for customers to gain access to data they need to make better business decisions," said Tarik Dwiek, head of technology alliances at Snowflake. "By connecting the Alteryx Analytics Cloud Platform with Snowflake, our customers will benefit from the Data Cloud's scalable computing power and governance at every step of the data lifecycle, while empowering collaboration across roles."
Alteryx showcased exciting new innovations, compelling customer stories, and insightful research at its annual user conference, Inspire 2023. Register to catch virtual sessions live and on-demand at alteryx.com/inspire.