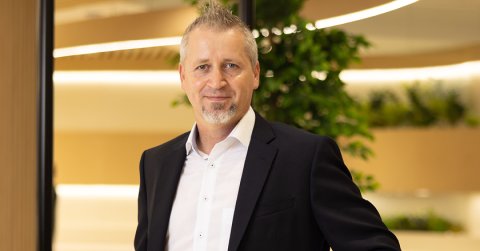 Help AG has announced the launch of UNIFY – the Integrated Cyber Defence Platform unifying the customer experience across all Help AG services.
Serving as the single touchpoint for Help AG's Managed Security Services (MSS) customers, the modernised state-of-the-art UNIFY platform provides automation at scale, omnichannel collaboration, and unified visibility into customers' complete cybersecurity portfolio.
Today's security teams face challenges related to complexity and consistency, as the implementation of point products creates silos in the customer's environment. Additionally, as threats become increasingly numerous, persistent, and sophisticated, manual alert triage is no longer sufficient; instead, contextualising all data points into a single action thread is vital to a comprehensive defence against threats.
Constantly innovating to stay ahead of customer needs, Help AG is bringing UNIFY to the regional market as the first consolidated platform unifying the pivotal capabilities of visibility, collaboration, orchestration, and intelligent automation across all cyber defence services. As the foundation for the Help AG cyber defence service offering, UNIFY brings together people, processes and technologies in a next-generation platform delivering consistent, high-quality services and a seamless customer experience.
Commenting on the launch, Stephan Berner, Chief Executive Officer at Help AG, said: "The future of cybersecurity is service-centric, and Help AG has long been at the helm of this evolution – from the launch of our Managed Cyber Defence offering in 2015, to the launch of Help AG as a Service in 2021, and now with Help AG UNIFY, which represents our service-centric business evolution 3.0. As a solution to fragmented and overly complex security infrastructures, the UNIFY platform provides an exceptional consolidation of diverse security controls, powered by intelligent automation. This reinforces our outcome-based approach to service delivery with the ultimate goal of delivering added value to our customers".
The power of UNIFY is embedded within Help AG's Managed Detection & Response (MDR) subscription, and customers enjoy market leading capabilities as a standard offering from Help AG. The vendor-agnostic platform integrates third-party data and products, supports dedicated environment with the customer, multi-cloud and hybrid customer environments, and is delivered in-country, ensuring compliance with local data regulations.
As a robust, locally hosted platform, UNIFY enables seamless omnichannel collaboration between customers and Help AG's experts to streamline and elevate the customer experience, while providing a single pane of glass view into the customer's security environment via a centralised dashboard, enhancing attack visibility, threat intelligence, and intelligent analysis.
Additionally, the platform embeds intelligent automation across all Help AG services to improve incident accuracy, response time and actions with layered Security Orchestration, Automation and Response (SOAR), automating routine tasks to give security teams (including but not limited to cyber analysts) time to focus on developing more intellectual human driven work.
Other capabilities offered by Help AG UNIFY include:
Threat Intelligence and Sandboxing unified across all services enabling both static and dynamic malware analysis.
End-to-end case management delivered for all cyber defence services from one unified platform.
Unified attack visibility across the customer's IT and OT environments.
Next-generation visualisation and analytics capabilities to enhance visibility across services.
Health and hygiene capabilities to ensure basic health monitoring of the services.
Unified performance metrics across all Help AG cyber defence services to present dynamic data as part of real-time dashboards and reports.