Alteryx introduces AiDIN, the industry's first engine combining AI, ML, and generative AI.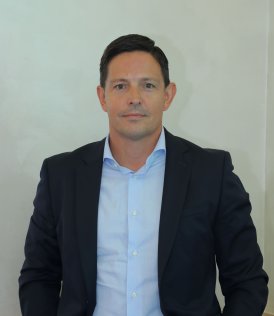 Alteryx now brings the most advanced models and methods to more users across the organisation, enabling anyone to capture the competitive advantage of AI and ML. "Alteryx is providing new ways to interact with, improve, and reimagine analytics by integrating generative AI into its Alteryx Analytics Cloud Platform portfolio," said David Menninger, senior vice president and research director, Ventana Research. "These are exactly the types of integrations that will help enterprises drive high quality insights from large language models."
Alteryx is combining the power of its trusted Alteryx analytics outputs with generative AI and large language models to supercharge the democratization of analytics and dissemination of insights across the organization, while still capturing the governance and observability Alteryx is known for. This announcement includes the first of many new anticipated innovations for Alteryx AiDIN, which powers:
Magic Documents, a new Alteryx Auto Insights feature, that uses an enterprise-grade generative AI integration to revolutionize data insights reporting and sharing with stakeholders. This feature delivers smart, in-context data visualization summaries, as well as seamless PowerPoint, email, and message generation capabilities for tailored audiences.
Workflow Summary for Alteryx Designer, enabling users to document their processes more effectively by automatically generating workflow summaries and metadata in natural language. This enables easier governance and auditability of all workflow data processes and data pipelines.
The OpenAI connector, which is being designed to allow users to roll Generative AI into their own Alteryx Designer workflows. The easy-to-use drag-and-drop tool is expected to generate compelling natural language outputs from users' data and analytics and give users the power to transform how they present and share data.
These new and anticipated features in Alteryx AiDIN will bring the most robust Generative AI and ML capabilities to every user. This initiative builds on current existing innovations from Alteryx like Computer Vision and Natural Language Processing that enable customers to access more data across the enterprise to power their model outputs and reporting.
"From healthcare and financial services to manufacturing, CPG and retail, decision-makers across every industry want to utilise generative AI innovations to improve efficiencies and customer experiences. But while AI has become more accessible, data science and AI-driven insights are inextricably intertwined. Data analytics and AI don't have to be complex – they can easily be democratised at every level," said Karl Crowther, VP MEA, at Alteryx. "Our underlying goal is to abstract the complexity associated with data analytics and provide new, compelling ways such as AiDIN, so everyone can easily deliver faster time to insight and value from the available data."
Alongside innovation, trust in data security and governance of analytics processes is key to maximizing the benefits of democratization efforts. With AiDIN, Alteryx continues to deliver a solid framework for maximizing business value through implementation of effective purpose-built AI capabilities within carefully orchestrated, secure applications.
"With generative AI, users unlock an entirely new way of using insights to transform their business and solve their biggest challenges," said Suresh Vittal, chief product officer at Alteryx. "With these game-changing Alteryx AiDIN capabilities, customers can intuitively infuse data-driven insights into every decision across every function, while maintaining governance over their analytics processes."