American University of Sharjah (AUS) has announced that it has collaborated with Red Hat to create the American University of Sharjah Red Hat Academy.
Red Hat Academy is an open source, web-deployed and web-managed education programme that is designed to provide turnkey curriculum materials to academic institutions to start and sustain an open source and Linux curriculum.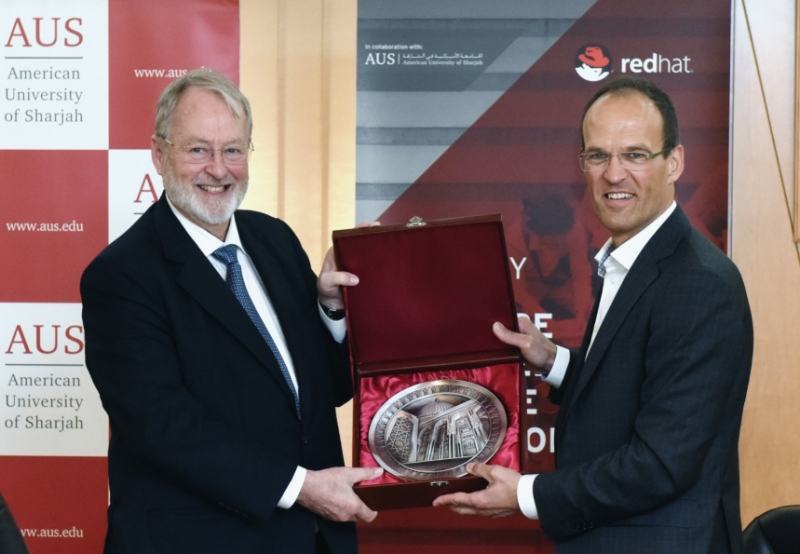 AUS offers students the chance to experience authentic American education in the Gulf.
Dr. Björn Kjerfve, Chancellor, AUS, said, "We are pleased to be partnering with Red Hat to provide practical training and experience to our students. As we move further into a world where cloud computing and virtualisation become the norm, these skills will be very valuable to our graduates. Partnerships such as these are in synch with our university's plans of becoming a leading research university in the region."
Red Hat Academy is designed to turn academic institutions into centers for enterprise-ready talent by providing them with Red Hat training. For more than a decade, Red Hat Academy has supplied high schools and institutions of higher education worldwide, that have the required technology and support environments, with hands-on curriculum, labs, performance-based testing, and instructor support. Red Hat Academy's web-based curriculum helps create competencies through performance-based learning and testing.
"We're pleased to have AUS join us in this growing Red Hat Academy Program," said Werner Knoblich, senior vice president and general manager, Red Hat EMEA. "To help students learn about Red Hat technologies and solutions and establish in-demand open source skills, we work closely with a variety of educational institutions. We look forward to continued collaboration with AUS as an important member of Red Hat's training and certification ecosystem."