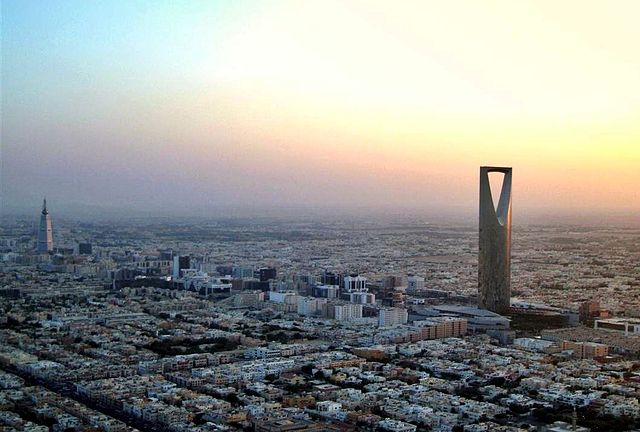 Apple and Amazon are having separate discussions over the prospect of opening a presence in Saudi Arabia, two sources have told Reuters.
A third Reuters source confirmed that Apple was in talks with SAGIA, Saudi Arabia's foreign investment authority.
A licensing agreement for Apple stores with SAGIA is expected by February, according to Reuters, with an initial retail store targeted for 2019, two sources familiar with the discussions said.
Amazon's talks are in earlier stages and no specific date has been set for investment plans, they said.
Both companies declined to comment, while SAGIA was not immediately available to answer questions about the discussions.
Earlier this year, AWS established its first Middle East and North Africa office in Dubai, and in September said it would set up regional data centres in Bahrain.
Amazon also acquired Dubai-based online retailer Souq.com earlier this year, opening access for Amazon retail goods to be sold in the kingdom.
Apple, meanwhile, has opened a selection of stores in the UAE, with its latest presence in Dubai Mall.
Both companies already sell products in Saudi Arabia via third parties but they, like most of the world's other main technology players, are yet to establish a direct presence in the Kingdom.
The additions would cap a successful 12 months in terms of raising Saudi Arabia's profile in the global technology space.
The country's Public Investment Fund has ploughed $45 billion into Japanese firm SoftBank's $93 billion Vision Fund, which aims to invest in artificial intelligence and robotics.
Prince Mohammed also announced plans to build the $500 billion mega-city NEOM, which he says will be powered by futuristic technology and renewable energy.
Apple already holds second place in the Saudi mobile phone market behind Samsung, according to market researcher Euromonitor.