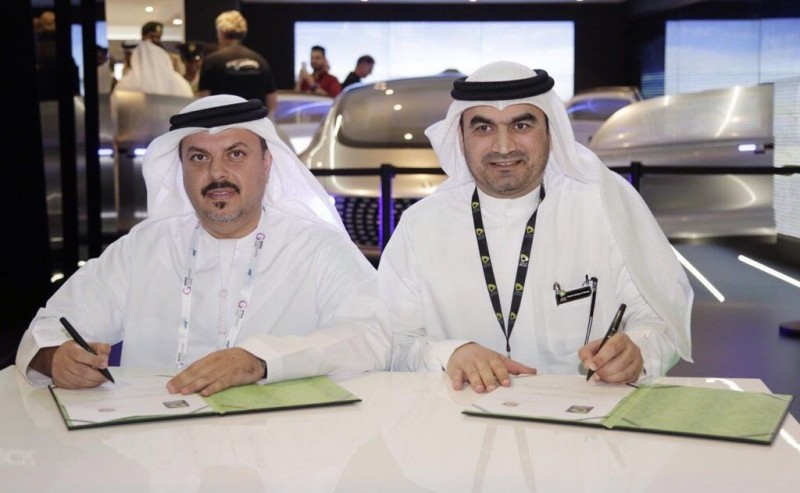 Etisalat has announced a partnership with Ministry of Education to modernise and develop the infrastructure of schools across the UAE, keeping "in line with the UAE's 2021 digital vision" for all citizens in the country to implement a digital education across schools in the country.
The MoU was signed by Abdul Rahman Al Hammadi, undersecretary of the Ministry of Education for control and support services and Abdulla Ebrahim Al Ahmed, Etisalat's senior vice president for government sales.
Al Hammadi said, "With this partnership, the ministry aims to develop a smart education environment in schools contributing to the improvement of the educational system by utilising Etisalat services and its technical capabilities to transform to a digital education in the country.
"The ministry is working to expand its partnerships with all leading government institutions to enhance the education sector in the UAE with the best relevant industry practices. This is in line with the leadership's vision to support our national objectives and the UAE Vision 2021 to transition into a sustainable and knowledge based economy."
Etisalat will implement its latest solutions to "modernise the schools' technology infrastructure" and bring "high-speed" wireless Internet access to classrooms, enabling students and teachers to access modern learning resources.
Al Ahmed said, "Etisalat has worked closely with the Ministry of Education to improve the technology infrastructure of educational institutions in the country. With this new agreement, we are now able to meet the digital vision of the government to provide a smarter environment and the best learning experiences from global markets."
Previously, Etisalat has worked with the Ministry to connect schools in UAE with a high-speed network to provide better teaching tools and provide a modern and safe digital environment to the students.
Last week, Etisalat opened its Dubai Innovation Centre, which showcases the firm's technologies as well as practical use cases.