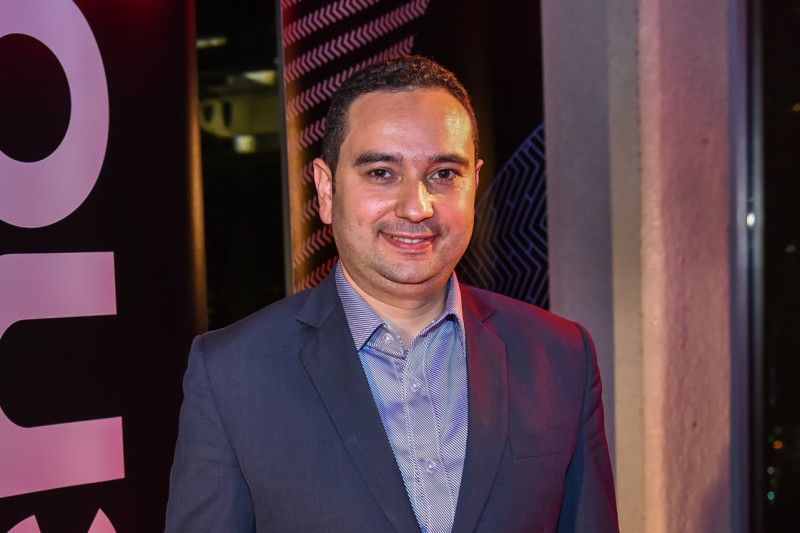 Mohammed Hilili, general manager, Lenovo Gulf, KSA and East Africa, gives his take on why PCs have been a staple of business over the last 25 years, and why they'll play an integral role in the foreseeable future.
"Who controls the past commands the future. Who commands the future conquers the past" – George Orwell.
In 1992, Peter H. Lewis wrote The Executive Computer for the New York Times, where he said "nobody is exactly sure what features these personal information gizmos will have, what they will cost, what they will look like or what they will be called".
The personal computer, or microcomputer as it was once known, was perceived as nothing more than an amusing toy that would never be able to challenge the mighty mainframe.
Yet in today's society, PCs are a staple in our everyday lives. We rely on them for work, studies and entertainment. The computer industry, as a whole, has grown rapidly over the last couple of decades and has permanently woven itself into the lives of people all around the world. Can you imagine a world without PCs?
An innovative history
In 1977, Steve Jobs unveiled what is considered the first PC, followed by International Business Machines Company (IBM) launching their first PC in 1981. Since then, the PC has evolved from large and heavy machines to slick, high-powered ones that play a huge role in both professional and personal lives. However, PCs only really came into their own over the last two decades. Before that shift, the PC was a complicated machine, which was hard to set up and use.
William J. Warwick, former president of A.T &T. Microelectronics, said of the PC in 1992, on how he had to crawl on the floor of a hotel room, moving furniture to get access to power and phone outlets, "What we have today in order to stay connected, doesn't solve the problem and doesn't meet the needs." Today, all we need to do is position it on our desk, plug in a cord, press the power button and instantly transform the screen into a machine for work, play and more.
A business essential
PCs have allowed workplaces to witness an increase in productivity and effectiveness. The use of personal computers at work, combined with advances in communication and information technology has revolutionised how employees work, regardless of their location. PCs enable artists to envision and manipulate images, musicians to learn, create and record music, and businesses to track finances and forecast company performance.
They allow employees the option of working outside the traditional office setting through telecommunicating, virtual teams and virtual workplaces; options that have advantages for both the individual employee and the organisation. Modern computer software is limited only by the imagination and is capable of performing innumerable tasks. Networked personal computers allow colleagues worldwide to collaborate in real time and share data, work progress, ideas and knowledge to yield the best results.
A challenging world of technology
PCs are present in every household and every workplace and are essential to our everyday lives. However, the PC industry is facing more challenges as new innovations are launched every day – particularly smartphones – that take up more of consumers' attention and budget. A benefit for PCs is that tablet growth has slowed down and is not cutting into PC spending the same way it was in the past years. This doesn't mean that the PC is dead: selling 260 million units last year demonstrates that.
The idea of a tower that sits underneath the desk connected to a monitor is outdated. Today, PCs are as mobile as we are. People and businesses now look for an electronical device that is capable of receiving data and processing information in order to produce results wherever they go.