Mobile telecoms have come a long way since Martin Cooper – inventor of Motorola's DynaTAC – released the first commercially available handset back in 1973. Nearly fourty-five years on, these devices – often complete with a speedy mobile data connection – have become an integral part of everyday life.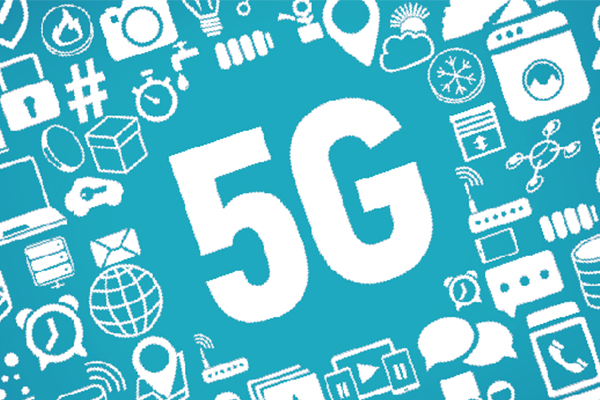 The advent of 3G, 3.5G and 4G technology in the last two decades has tracked the marked improvements in both speed and connectivity across our mobile devices. However, the recent announcement that the UAE's Telecommunications Regulatory Authority (TRA) will embark on preparing the necessary infrastructure to implement the next-generation 5G network has promised to extend this network technology outside the realms of mobile devices.
The implementation of 5G is set to revolutionise the way the UAE residents browse, download and share content on their gadgets, due to the massive increase in data transfer and bandwidth that the network provides.
But aside from this, it will also facilitate the nation's Fourth Industrial Revolution vision – at the heart of which is the UAE's AI strategy, Dubai's Smart City initiative and the increasing uptake of connected IoT devices. The combination of the three is set to drive fast adoption of 5G in the region, transforming the focus from a consumer-centric cellular coverage to more machine-centric communications.
However, if the past is anything to go by, those who remember the auction of 3G spectrum in the late 1990's and early 2000's will surely be wondering whether the promise of 5G is nothing more than an overhyped fad. Eager telecommunications operators bid huge sums for new 3G spectrum in the expectation of large increases in demand for mobile internet services; but the essential technologies underpinning mobile internet delivery were unfortunately severely under-developed at the time.
In spite of this, the more obvious improvements over the current 4G standard can be described with a degree of certainty. Branded as "the main nerve of major digital transformations" in the region by the TRA, the promise of higher coverage, density and availability of mobile services is just one side of the story. This in turn will allow for more devices to operate in a given area while downloading and uploading significantly more data, making way for plans such as the RTA's self-driving vehicles and Etisalat's 5G robotic surgery – where anything less than instantaneous transmission and reception could have disastrous consequences.