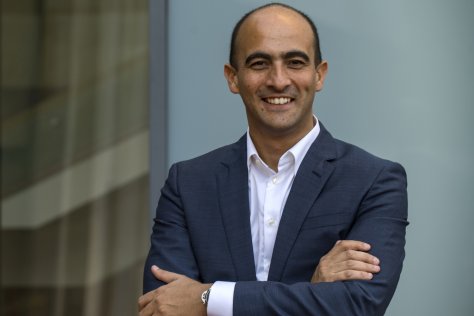 The amount of data generated in the modern contact center is truly staggering. With scores of interactions taking place every minute — each with the potential to impact the customer's perception of your brand ― it's easy to find yourself drowning in the data deluge. But what if there was a way to turn all this information into actionable insight?
That's where real-time analytics steps in, which is why it should come as no surprise that 85 percent of organisations believe it will help them deliver better customer experiences. But there is a catch ― to be of real value, the analytics need to be delivered in a clear, comprehensive, concise and convenient manner. This challenge is perhaps most pronounced for C-level executives, whose precious little time doesn't afford them the ability to pour over cumbersome reports.
As a 17-time Leader in the Gartner Magic Quadrant for Contact Center Infrastructure Worldwide, we took it upon ourselves to address this. That's why we've created our IX Dashboard — an open, modular, extensible dashboard that delivers rich, real-time, and easily accessible business insights. So, let's look at three reasons why you're sure to get excited about our latest offering.
Real-time, all the time
In an era when 79 percent of customers expect an immediate response when dealing with organisations, you need to stay on top of everything that's going on in your contact center, as it happens! With our IX Dashboard, that's what you get ― an up-to-the-second snapshot of the performance of your entire contact center. It's fully customisable too, so you get the power to pick the KPIs and metrics that are most important to you.
Of course, we wouldn't call this real-time if it is wasn't always there exactly when you need it. That's why we've ensured you can access your IX Dashboard from anywhere, via any device. This means that if you want to find out how many of your agents are currently logged in, what customers are saying about the service they received, or your current CSAT or NPS scores — while you are sitting at an airport for example ― you can literally have it all available at your fingertips!
Encapsulating the entire customer journey
Today, a typical customer inquiry might originate on your website, move to a web chat and find final resolution via a voice call. That's why you need a comprehensive view of the entire customer journey, encapsulating all touch points, processes and procedures.
Because we've designed our IX Dashboard on an open framework, it can easily collect and aggregate data from multiple channels and data sources — whether these are your latest investments or legacy systems. Another benefit of this approach is that it gives you the freedom to develop and customise new or existing views, measures, tabs, and reports.
While the obvious benefit of this is the ability to view what's most important to you, at a glance, if you've got a bit more time, you can certainly dig deeper. With just a few clicks (or taps), you can drill down into each customer's journey to see how it played out. Similarly, you can look at key metrics for individual agents, or channels. It is after all the real-time analytics that are most important to you that we've aimed to deliver.
Incredible insights
Data might be the new oil, but actionable insight is the vehicle that actually gets your business places. To understand the capabilities of the IX Dashboard in this regard, consider what it can do for your outbound campaigns. Via a single screen, you can instantly find out how close your campaign is to its target, the number of customer interactions, the conversation rate on engagements, and even who your highest performing agent is. Or if you're tracking the sales of your products and services, we've made sure you can just as easily check how well your agents are upselling, and cross-selling. All this being instantly available in real-time, lets you take the right action, at right time, with right resources ― every time!
Needless to say, there's plenty more features that we've packed into the IX Dashboard. If you're keen to maximise CX and the outcomes of your contact center, ask your local Avaya representative about the promise that IX Dashboard holds for your business.
The solution is just one of many innovations that Avaya is demonstrating at GITEX Technology Week 2019 under the theme, 'The Art of Experience'. Pay us a visit and discover how you can deliver Experiences That Matter.