The number of young people from the Arab region venturing into business has grown tremendously in the past few years.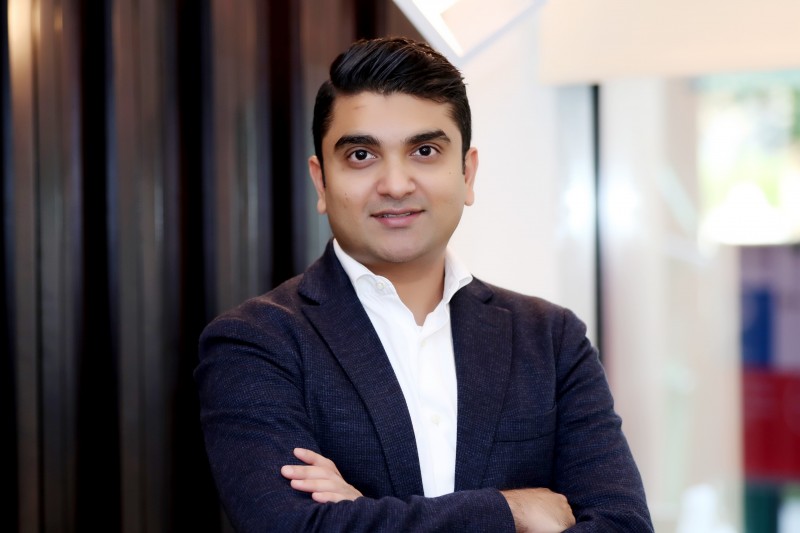 In fact, the Middle East is home to the highest proportion of millennial entrepreneurs in the world. 63 percent of business owners are under the age of 35. Small to medium sized enterprises (SMEs) in the Gulf region are also forecast to grow by 156 percent in the next five years with the sector set to employ approximately 22 million people. While this growth can be attributed to several factors, the advancement of modern technology has certainly been one of its biggest drivers.
While starting and growing a business can be an exceptionally satisfying and lucrative experience, it also requires a great deal of perseverance, commitment and hard work. It isn't always easy for SMEs and start-ups to get their businesses off the ground, and the competition remains fierce.
However, there are steps you can take to make the whole process of starting your business smoother while at the same time giving your fledgling company the best chance of success. Below, we have highlighted some of the things you may want to consider giving you a competitive edge in a market rapidly embracing digital technology.
First things first: think tech
Once you've listed your business and produced the necessary capital, you should start thinking about the kind of technology investments you will need to make to ensure that your organisation is able to unlock its full potential.
Modern technology has fast become the SME owner's most valued business partner. Whether it's sophisticated accounting software or modern marketing tools, technology has leveled the playing field for small businesses all over the world making it possible for them to compete with larger enterprises and big multinational companies.
Small businesses have a distinct advantage over their larger counterparts because they are more flexible and adaptable, and they are not weighed down by the legacy of outdated technology and cumbersome infrastructure.
The technology you choose should be able to empower your employees to work together, securely, while delivering across four key areas to ensure business success.
Creativity – empowering individuals in your business to do their best work.
Teamwork – empowering your teams to work together seamlessly.
Simplicity – making it easy for your business to do what needs to be done, and for IT to manage the moving parts.
Security – securing users, devices and data amid an increasingly complex threat landscape.
To office or not to office?
The next thing to consider is whether your small business will need a dedicated office space. In the past, most businesses needed to have an established office to survive, but with the advent of modern technology, the idea of physical office space has become somewhat redundant.
By 2020, it's predicted that close to 1.55 billion workers will be responsible for work that does not confine them to a desk. Small businesses starting out need to offer employees a flexible, independent and creative work environment to attract and retain next-generation talent.
You can also consider running your business from a co-working office space. This option offers more flexible and social working environments, private, shared and virtual office space, as well as, sophisticated meeting rooms and business networking functions. If your business can function in one of these alternative environments, you could save yourself a lot of time and money.
Tech for teamwork
Starting a business is hard enough, but ensuring that everyone on your team is on the same page and communicating effectively is an entire challenge on its own. Couple this with people working remotely from different locations, and the challenge becomes even more difficult.
Fortunately, there are a few solutions for small businesses designed to improve collaboration and enhance teamwork. For example, Microsoft Teams is a chat-based tool for teamwork bringing together conversations, meetings, files, and apps into a single canvas. Microsoft is also working on new calling and meeting experiences in Teams powered by Artificial Intelligence (AI) and cognitive services, like speech recognition and translation.
Security is a non-negotiable
43 percent of all cyberattacks target small businesses and 60 percent of those breached are out of business within six months. If you are looking to start your own small business – security is a non-negotiable.
With cyberattacks becoming more sophisticated, it's imperative that your small business data is secure and backed up. However, the sheer complexity of the threat landscape we face today makes it almost impossible for small business owners to handle this on their own.
As a small business owner, you will need to implement intelligent and integrated security measures to protect your customers, employees, data and devices while at the same time enhancing user productivity.