Back in 2013, a Baird Equity Research Technology report stated, "Cloud services will drive a shrinking IT spending pie." Now, in 2017, that statement holds true, and the reality is that the rise of public cloud computing is indeed having a direct effect on the hardware and software market.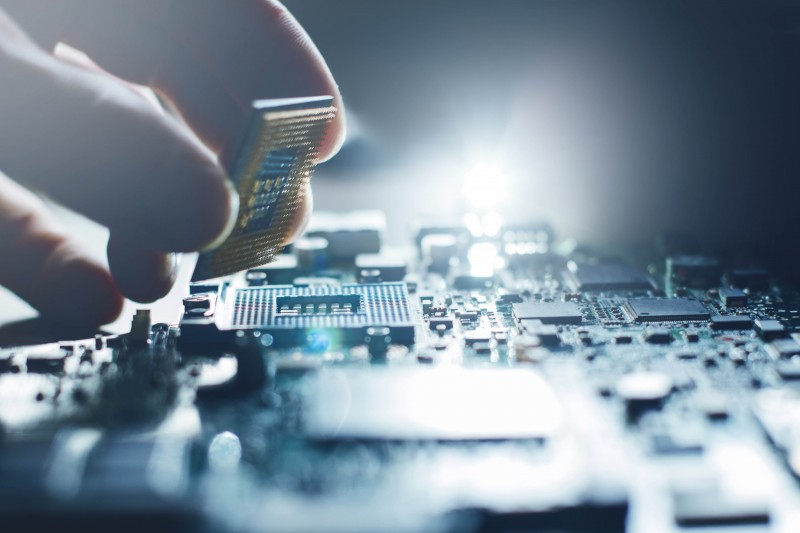 In the Middle East, businesses are at various stages in their cloud journeys. In every industry, businesses are moving to embrace cloud speed and agility to fuel new capabilities for profitable growth. But when it comes to spending on the more traditional hardware-based infrastructures that have typically been the back-bone of businesses in the region, the figures suggest that the journey to cloud is more of a progression, than a surge.
At the beginning of the year, Gartner forecast that data centre, devices and communication services categories were all on pace to decline 3 percent or more in 2017. While the research firm expects to see a slight recovery in 2018, it remained adamant that investments shall not hit the level at which they were at in 2016 in the coming 12 months.
"We're seeing a pause in EMEA enterprise spending due to the switch to as-a-service offerings gaining momentum," says Gartner's research vice president, John Lovelock. "Despite improvements in 2018, spending on servers, storage, network equipment, printers, PCs, mobile devices — and even hardware support — won't recover to 2016 levels. The move to cloud services and OPEX spending on IT should serve to stabilise the growth in overall IT spending in EMEA in 2018 and beyond. We expect spending will spread out more evenly, with fewer spikes of capital investment on hardware."
But as an increasing number of organisations begin to invest in various cloud models, it could be argued that the shift to everything-as-a-service is overcoming the need for hardware-heavy infrastructures in the Middle East.
"Cloud permeates everything we do; it is the backbone powering business transformation," says Mohannad Abuissa, Head of Sales Engineering – East Region, Cisco Middle East. "Its impact on our customers' experiences, business processes and models, and workforce innovations cannot be denied."
Success in this on-demand environment, regardless of the industry, now requires agility and flexibility; something that traditional hardware can often struggle to offer. International conglomerates demand access to the business' data and services from multiple locations around the globe – again, something that traditional, on-premise servers and storage facilities cannot provide.
However, this increased flexibility comes at a cost – and not just financially. "IT departments are often left with a feeling of loss of data control, inconsistent policy deployment, and a fragmented security posture when adopting cloud models," says Abuissa. "Many organisations in the Middle East started with major investments in on-premises data centres and private clouds running enterprise applications. As they have expanded their IT environments to the public cloud, they have had to convert some of their investments to manage multiple public clouds to get the additional capabilities they need – bursts of capacity and the ability to test quickly to accelerate innovation."
But in order to drive this innovation if an organisation is to create business efficient solutions from its infrastructure, the combination of innovative hardware and software is often the winning recipe. The ubiquity of mobile devices, particularly in this region, after the arrival of the iPhone superficially seems like an example of hardware-driven innovation. But, it is worth remembering that Apple's iOS operating system was a crucial enabler of this innovation as were the many third-party applications that quickly filled the company's App Store.
"Cloud Infrastructure as a Service (IaaS) and software-defined data centre technologies – such as virtualised computing, networking, and storage – have helped IT address the "fast IT" challenge," says Abuissa. "But not all services are or will be cloud based. That's why an effective IT-as-a-Service (ITaaS) strategy must be hybrid and must encompass a range of service delivery options. This strategy must include a mix of services sourced from the data centre, private cloud, and public cloud. In implementing this strategy, IT must continue to meet cost, service-quality, security, and compliance requirements."
Spending on IT hardware in the Middle East and Africa is expected to rise to $83 billion in 2018, according to Statista. So, while the reality is that we're becoming more reliant on cloud-based resources and less dependent on traditional IT hardware and software assets, the key for tech vendors in the region is to adapt accordingly.
A prime example of a business embracing this digital transformation is GE: a company that historically made most of its revenue by selling industrial hardware and repair services. Through fear of losing out to competitors, GE launched its Industrial Internet initiative to move towards an outcome-based business model. With the help of Big Data and analytics, it switched its focus to optimising asset performance and operations through its digitally enabled approach, which helped the company generate more than $800 million in incremental income in 2013. And while it is clear that GE is betting big on digital, it was revealed earlier this year that the company has invested $4 billion in developing products from tiny sensors in jet engines, to augmented reality and software programmes that can crunch large volumes of data, showing this crucial combination of both hardware and software-led initiatives in order to create the optimum business model.