The UAE-based YaHalla, the first Emirati-owned company to design
smartphones
in the country, aims to strengthen its presence in the local market after making a mark in the African continent by launching its third product – BAA – in the UAE this month, according to a report in 
Khaleej Times.
Launched in 2016, the company introduced its first smartphone Alif and tablet Alpha last year – both priced at Dh999. The upcoming BAA will be priced at Dh1,099.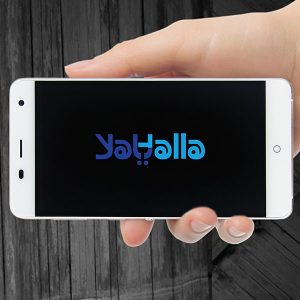 "More than 80,000 units of Alif and Alpha were produced, with nearly 90 per cent of them sold – mostly in Africa. Initially, I didn't think Africa would capture such a large share of our brand. But the flow took us there due to strong demand for the devices from African customers," said Badir Samir Tayeb, founder and CEO of the company.
Headquartered in Deira, YaHalla employs 100 workers in the UAE to design the devices. It assembles the devices at a facility in China.
According to the Telecommunications Regulatory Authority (TRA) figures for the second quarter of 2017, 81.5 per cent of handsets registered on the UAE's networks were smartphones.
A report indicated that during Q2 2017, 34.5 per cent of all handsets registered on UAE mobile networks were manufactured by Samsung. Nokia handsets were the second most popular manufacturer with a presence of 22.9 per cent. Apple manufactured the third most popular handsets used in the UAE with a share of 15.5 per cent. This was followed by Lenovo with 5.4 per cent and then Huawei with 3.2 per cent.
"We will officially launch our second phone, BAA, in January in the UAE. It is one of the few smartphones in the world that has 10-core processors. The back camera is 12-mega pixels while the front camera comes with 8-mega pixels. The front camera is also equipped with a flash for selfies. It has some built-in UAE government apps such as Dubai Police, Dubai Airports, Dubai Now, Smart Dubai, etc," said Tayeb.
He added that the UAE – Dubai in particular – is booming and YaHalla was established to do something different.
"We decided to enter tap mobile phones because it's a growing business not just in the UAE but globally as well; it offers good returns on investment. I have made break-even during the production of the first two products," Tayeb revealed to Khaleej Times.
With an intention to capture one per cent of the global market, Tayeb aims to make YaHalla a household name in the UAE as well. "My plan is to be number one in the world but before that, I've to be first in the local market. We will grow slowly and steadily. For BAA, the plan is to increase 10 to 15 per cent production of new phones with at least 100,000 units. We intend to sell 30,000 units in the UAE and the remaining outside," the Emirati entrepreneur said.