During the Red Hat Summit we explored how to help customers and partners expand their possibilities. Through this, we demonstrated how trusted hybrid cloud platforms are setting the precedent for a new cycle of innovation. We revealed how our software partners are helping operations and developers using artificial intelligence (AI), machine learning (ML), and deep learning (DL) in new ways. And we showed how new capabilities are helping businesses deliver value in disruptive ways—not only for themselves but for entire industries.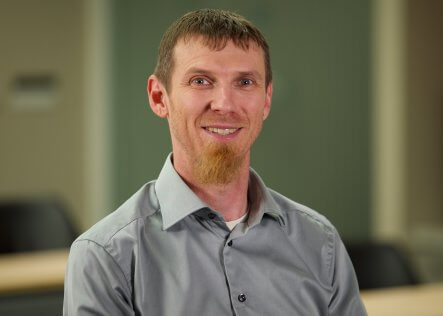 To innovate and build a thriving business, organisations depend on a platform that delivers a consistent, stable environment. Hybrid cloud platforms provide consistency independent of the underlying infrastructure, giving organisations the flexibility to choose where they create and innovate.
Innovation—and change—happens incrementally
Technology innovation doesn't have to be a single radical change; it's often a series of incremental improvements. This is the open source way. Those improvements, over time, compound to create disruptive business impacts. With open source as an innovation engine for industry, the rate of technology change is accelerating. This helps businesses work hard to absorb change and become digital leaders.
Over the last two decades, Red Hat has been working alongside open source software players to create the first generation of community-driven innovation in IT. This trend shows not only the value of open technologies evolving to meet end-user demands, but also the importance of developing innovations the open source way to provide stability across generations of technologies.
Innovations like the internet, smartphones, DevOps, big data, and cloud computing have taken off. Reliant on open source, these technologies have combined to provide value that is ubiquitous in our everyday lives. New trends in open source innovation are emerging: hardware-based acceleration, data-centric application workloads, machine learning, and distributed computing. These advancements are set to unleash a new cycle of business disruption.
Hardware enables platform innovation
Innovation begins at hardware level. As Moore's Law begins to hit laws of physics, we quickly use up the power of our platform without changes in how we use hardware to accelerate workloads. Fortunately, modern platforms are optimising end-to-end, systems-level performance using software to take advantage of acceleration capabilities in hardware to support performance sensitive workloads like ML and DL.
One year ago we were looking at CPUs with just under 30 cores compared with GPUs at over 5,000 cores. We continue to see model training times improve with newer hardware and optimised software; we also see efficiency increase with lower power devices that are good for inference deployed at the edge.
One of our collaborators in this work is NVIDIA. NVIDIA makes sure their newest hardware capabilities are accessible, available, certified, and supported end-to-end in our solutions. Achieving peak performance of hardware also depends on end-to-end optimisation of specialised toolchains, network fabric, hardware and drivers, software stacks, ML frameworks and applications. We are deepening our alliance to accelerate and scale ML workloads across hybrid cloud platforms environments by utilising NVIDIA's capabilities. The relationship enables applications to efficiently tap into raw computational power needed to run resource-intensive workloads and scale them across hybrid environments.
Machine learning enhances operations
Operating and managing modern software stacks is complex work. Cloud-native platforms have simplified some of this. In addition to ever-present pressures to deliver more value, operations teams are expected to find efficient processes while delivering new capabilities for developers, applications, and customers. Unexpected hardware failure, high demand that infrastructure can't support, or puzzling performance issues can add more work to mounting pressure.
Reliability is paramount for enabling innovation; everything must run properly before ops can think about maximising performance. At Red Hat, we're actively enabling AIOps with solutions where infrastructure learns from data and gains ability to predict issues before problems arise. Think autonomous clouds or self-driving clusters.
Making machine learning easier
Data is required when training machines to learn. It helps make predictions about the future, recommendations, and valuable insights.
Using data for training ML models has historically been done by highly skilled data scientists. Data scientists are a precious resource, but in a traditional workflow they can become a bottleneck. We need to enable developers to help data scientists scale.
With reliable application platforms and stable partner ecosystems, this enables data scientists and developers to connect data and insights to applications. These intelligent applications allow businesses to use data to respond in real time to customer needs, building more value.
Innovation never stops
Together with the open source community and our partner ecosystem, we create a platform that enables our customers to openly collaborate and innovate to satisfy their business needs. In doing so, they're improving their business and creating something truly disruptive.
Disruptive innovations create fundamental changes across whole industries. Combined, these changes can impact the world. Open source has taught us that creativity comes from collaboration, trust, and a wealth of diversity. This is why I believe that open unlocks the world's potential.