Many companies are exploring how they can take advantage of disruptive technologies such as cloud, mobile and big data analytics to drive a new wave of end user experiences.
Communications service providers (CSPs) find themselves at the heart of the digital value chain, with organisations across industries relying on communications networks and computing power for crucial elements of their services.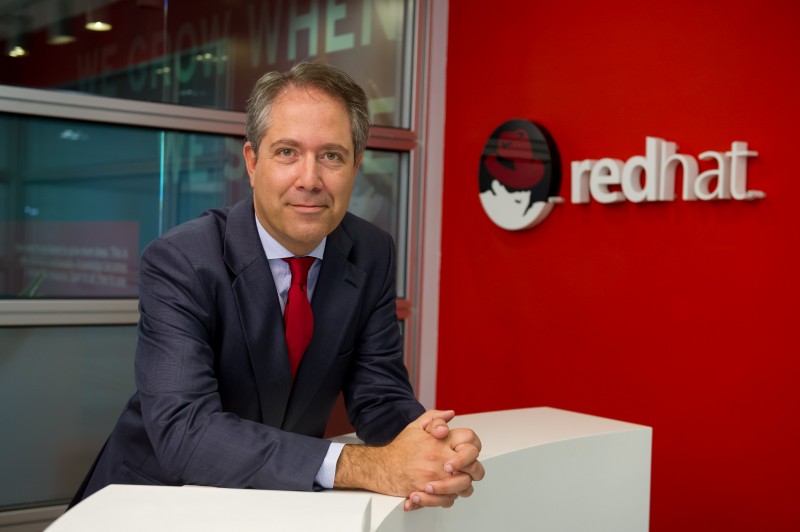 The big question for CSPs in this brave new world of digital transformation is something of a perennial concern in the industry – how can they drive maximum value from their collective position of power in the value chain and avoid becoming the commodity pipe that plumbs it all together?
Operators need to embrace the opportunities offered by digitalisation in order to compete effectively against a host of new pure-play digital companies that are disrupting the market and services that operators have traditionally monetised.
CSPs behind the curve
Part of the challenge for CSPs is that their own infrastructure is behind the technology curve. If the CSPs want to serve the enterprise sector well, they're going to have to first walk the digital transformation walk.
This is where the movement towards a software-defined, virtualised architecture comes in. This is changing not only the technology but the economics and dynamics of the industry. It is redrawing the lines of competition. Where previously the established network equipment providers would deliver vertical solutions that CSPs would knit together, now with network functions implemented virtually the way is open for new players to enter the market, offering new types of partnerships to address each situation. And with software decoupled from hardware, we see open source coming to the fore.
I believe we're witnessing the era of the open telco – built and supported by an open ecosystem. Much like we've seen for some time in other industries, operators will be able to innovate faster, reduce costs and increase nimbleness to meet head-on the challenge from the new breed of competitive forces.
Those wanting to draw the benefits from open source must also learn to navigate the ecosystem. They'll need to understand the differences between upstream projects and hardened, secured products; to get to grips with how technologies are certified to work with other hardware and software, and to understand the lock-in and compatibility risks of proprietary "forked" versions of open source software. Some are further along this path than others.
Swisscom embraced IT transformation and an open mindset early. In 2012, the company outlined a cloud strategy to simplify its infrastructure and enable it to extend new offerings to customers and help guide them into the digital age. It consolidated its infrastructure onto one cloud platform for more agile development and easier scaling of applications in response to customer demand, as well as open up new lines of revenue. We can also look at Italy's Fastweb, which enacted its software-defined datacentre strategy to meet growing adoption rates and dynamic customer needs, and can now more easily create customised networks.
Some of the more advanced cloud solutions that CSPs are building already offer industry-specific solutions that can integrate with an organisation's existing applications and software. For example, Deutsche Telekom-owned T-Systems offers vertical-ready cloud services. We're likely to continue seeing early uptake of such services in the IoT space, for example logistics organisations tracking fleet conditions via connected sensors or retailers improving the customer experience through proximity marketing and store visit data analytics.
Dynamism in communities
It has become abundantly clear that for the CSP to succeed in a digital world, agility, flexibility and scalability are essential attributes of any ICT ecosystem.
Service provider leaders must capitalise on the modernisation opportunity without adversely impacting business efficiency and network performance, nor increasing total cost of ownership. And it is not enough to innovate, CSPs must innovate at "internet speed", shedding their legacy and responding to the new dynamics that are shaping how consumers interact and use technology.
This cauldron of change, innovation and competition has paved the way for an open, collaborative approach that inspires a different way of thinking. To compete in the industry tomorrow, CSPs need to participate in open source communities today – where passionate people from different backgrounds collaborate to solve problems and define our future networks.