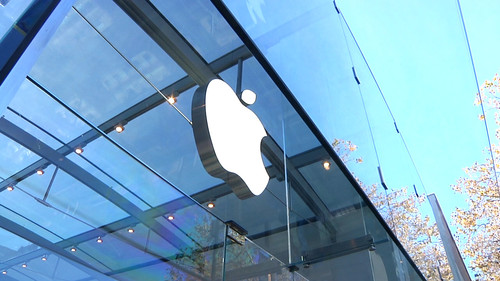 Apple and Cisco announced a partnership to create a fast lane for iOS business users by optimising Cisco networks for iOS devices and apps, integrating iPhone with Cisco enterprise environments, and providing unique collaboration on iPhone and iPad.
In a statement, Apple CEO Tim Cook said, "iOS is the world's best mobile platform, and nearly every Fortune 500 and Global 500 company today has put iOS at the center of their mobile strategy. iPhone and iPad have become essential tools for the modern workforce and are changing the way work gets done. Together with Cisco, we believe we can give businesses the tools to maximize the potential of iOS and help employees become even more productive using the devices they already love."
The development efforts are intended to optimize Cisco networks and iOS devices so that they work together more efficiently and reliably to improve performance. Apple and Cisco aim to make the iPhone a better business collaboration tool in Cisco voice and video environments, "with the goal of providing employees with a seamless experience between iPhone and their desk phone," according to the companies' statement.
Cisco will also work with Apple to s iOS across mobile, cloud, and premises-based collaboration tools such as Cisco Spark, Cisco Telepresence, and Cisco WebEx.
Our observations: Businesses increasingly rely on enterprise mobility. Supporting both company-owned BYOD mobile devices and collaboration on iPhones and iPads is a big part of that equation, so this partnership is hardly surprising.
While some may ask what took these companies so long to partner, the reality is that mobile device manufacturers (including Apple and others) have largely focused on consumer-grade interfaces and applications – leaving business-grade mobile apps up to the communications and collaboration infrastructure suppliers to optimise.
Originally published on Network World. Reprinted with permission from IDG.net. Story copyright 2022 International Data Group. All rights reserved.