Apple is reportedly on the verge of becoming the first $1 trillion publicly listed US firm, according to Reuters.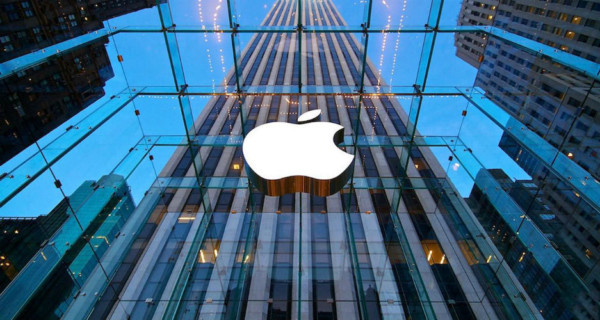 The iPhone-maker's stock rose 13-percent this month, according to reports. The tech giant also got a boost in market after Warren Buffet announced he bought 75 million additional Apple shares in the first quarter.
Apple's market capitalisation on Thursday topped a record $934 billion.
However, Apple is in danger of being beaten to the $1 trillion mark – or passed soon after – by Amazon.com, the second largest listed US company by market value, at $780 billion.
Saudi Arabian authorities, meanwhile, have said they expect a planned international initial public offering of Saudi Aramco that would value the national oil producer at about $2 trillion.
While $148 billion smaller than Apple on Friday, Amazon of late has expanded its stock price, and its sales, much more quickly than Apple. Amazon's stock is red hot, trading recently at over 100 times expected earnings, compared to more-profitable – but slower growing – Apple's valuation of 15 times earnings.
Apple's stock has risen 24 percent over the past year, fueled by optimism about the iPhone X, the company's latest smartphone, said Reuters.
By comparison, Amazon's stock has surged 70 percent over the past 12 months, bolstered by 31 percent revenue growth as more shopping moves online and businesses shift their IT departments to the cloud, where Amazon Web Services leads the market.
Amazon is also competing more with Apple and Google owner Alphabet as it sells music and video content, its Fire TV device and its Alexa smart home gadget.
According to analysts, if Apple's stock were to keep growing at the pace seen over the past year, the company's market capitalisation would hit $1 trillion in September. Amazon would reach $1 trillion around October if its stock price continued to rise at the same rate as the past year, and overtake Apple soon after.