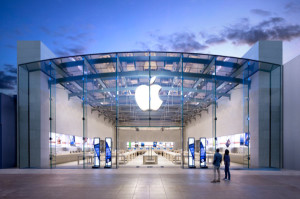 Apple plans to build a components plant in Mesa, Arizona, that will run entirely on renewable energy.
It will be the company's latest move to build up its manufacturing in the U.S. Most of the company's products are manufactured overseas, and Apple has been under pressure to make more investments at home.
The project will create more than 2,000 jobs, Apple said in a brief statement to IDG News Service on Monday. It will work with Salt River Project, an electric utility in central Arizona, to create "green energy sources" to power the facility, Apple said.
The project will create 700 jobs in the first year, in addition to about 1,300 construction and other jobs in Arizona, according to Governor Jan Brewer. "Their investment in renewable energy will also be greening our power grid, and creating significant new solar and geothermal power sources for the state," he said.
GT Advanced Technologies, a crystal materials manufacturer, said it will own and operate furnaces and related equipment at the plant, where it will employ more than 700 people. GT said it had entered into a multi-year agreement to supply Apple with sapphire material.
Apple has said it would invest $100 million this year in Macintosh production in the U.S., and that it would make one of its Mac lines exclusively in the U.S. In May, the company said it would make some Mac parts in Texas.
Originally published on IDG News Service (San Francisco Bureau). Reprinted with permission from IDG.net. Story copyright 2022 International Data Group. All rights reserved.