Alcatel-Lucent announced the appointment of Marcus Weldon as President of Bell Labs, the research arm of the organisation. Weldon will continue to be Alcatel-Lucent's Corporate CTO along with this new role.
Michel Combes, CEO of Alcatel-Lucent said, "Innovation is a key pillar of The Shift Plan, our industrial program to reposition the company as a specialist in IP Networking and Ultra-Broadband Access. In his new, combined role as Bell Labs president and Chief Technology Officer, Marcus will oversee the acceleration and unlocking of innovation in the company. In this role, he will strengthen cooperation with third parties and speed up the pace of R&D to ensure Alcatel-Lucent can respond to its customers' challenges with agility."
Regarded as an industry luminary with a strong track record of identifying opportunities for technological disruption, Combes added, "Marcus will combine this vision with the power of Bell Labs to create an unrivalled innovation engine for our company."
Weldon said,"This is a unique period for the information and communication technology (ICT) industry, and one of unprecedented change. We are seeing a revolution around the delivery of Cloud-based media, content and services to an ever-growing number of mobile devices, anywhere, anytime. We have a range of big challenges to solve, as network operators try to deal with the growing expections for improved performance, while keeping the total cost of operations in check."
He further added, "This is a truly exciting time to become president of Bell Labs. It is where I started my career and where I learned, first hand, the incredible talent and innovation capabilities in this organization. Having been deeply involved with Bell Labs as CTO, and I am thrilled to now to be leading an institution that has been a leading technology innovator for more than 85 years."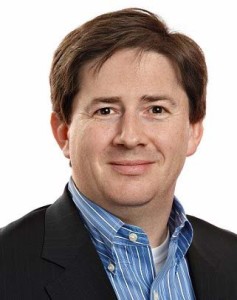 Marcus Weldon takes on the helm of President of Bell Labs from Gee Rittenhouse who has decided to retire from Alcatel-Lucent in order to focus on other business interests.