Rawad Sarieddine, Senior Director, CrowdStrike META, explains in-depth on the evolution of endpoint security and how to simplify the process in the digital era.
What are some of the biggest trends within security today?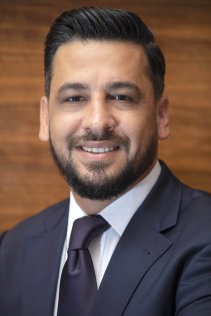 Today, the endpoint remains the most targeted asset in an organisation. The definition of an endpoint has evolved from a server or desktop, into any workload, such as a cloud asset, mobile device, virtual machine, VDI or container. Endpoint security is again gaining a lot of traction and the trend is leaning towards more agent consolidation. Therefore, customers are looking for platforms that offer a unified management console and a single agent that supports the different endpoint flavors, in order to simplify the tedious process of securing endpoints.
Can you elaborate on CrowdStrike's business objective and channel strategy?
CrowdStrike's objective will always remain focused on stopping breaches and protecting any workload or endpoint. From a business perspective, we are witnessing a massive acceleration in our META growth and customer adoption. In order to meet the customers demand, we continue to foster a channel first strategy by embracing the two-tier model of distributors and channel partners, investing in enabling the partners technically, and certifying their engineers, for the purpose of scaling. We also continue to invest globally in technology partnerships, with vendors that offer email security, web security, OT security, NAC, UEBA, etc.
Why is the Middle East an important market for the company in terms of partner relationships?
The channel strategy for any vendor is particularly relevant in the Middle East, where customers value the relationship that they have built over the years with local security advisors and system integrators. We greatly appreciate the efforts of our channel community and constantly work on increasing our investment in enabling the partners to succeed, while extending our reach to protect our customers.
When you talk to your partners, what are some of their common challenges and how can they best sell your solutions effectively in the digital era?
We constantly get feedback from our partners that they are tired of deploying complex solutions and proposing a multivendor approach to just protect their customer endpoints across a diversified environment, of on-premises and cloud assets. The common feedback that we get is that our product makes their lives easy, so we advise our channel to simplify their product portfolio and offer integrated solutions of best-of-breed vendors, such as CrowdStrike, to protect their clients in their journey of digital transformation.
With GITEX 2019 kicking off next month, will you be making any announcements regarding your partners ecosystem?
We continue to outpace the endpoint security space in terms of innovation and technology partnerships. Apart from running ten modules on our platform at the moment, we will announce some recent technology partnerships with vendors of email security, web security, OT security, NAC and UEBA. At this year's GITEX, visitors will also get a chance to meet our new META channel distributors.
What aspect of cybersecurity do you think will see increased investments in 2020?
While the global and regional investments in other areas and sectors are witnessing a slowdown, we foresee a continued growth in the cyber security market. The uncertainty of economic situations and the complicated geopolitical landscape is driving an increased investment in securing high risk assets, such as endpoint protection and cloud workload protection. We believe that the traditional network security spending will slow down, in favor of modern requirements, such as advanced threat hunting platforms and threat intelligence solutions. CrowdStrike is uniquely positioned to cater to the shift in enterprise security spending.