TahawulTech.com and Reseller Middle East are proud to announce the third edition of the Reseller Middle East Forum 2020 – Insights from the channel.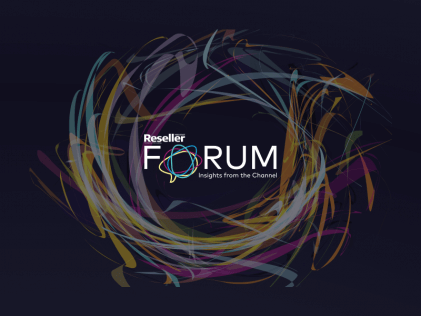 The thought-provoking event will be held on 14th April 2020 at the Rixos Premium hotel in JBR, Dubai and will feature top insights from the IT channel industry's foremost leaders and innovators.
The forum will address how technology is transforming the way businesses operate and how channel partners can get a piece of this lucrative pie. It will delve into pertinent issues that the channel faces to discover tangible and immediate solutions.
Reseller Middle East Forum will see a host of notable speakers including industry stalwarts and professional consultants share top tips and industry insights to help partners draw out effective strategies to thrive in the evolving digital era.
It will also feature three high-level panel discussions, which will delve into some of the most pertinent topics in the IT channel industry today including:
Scouting disruptive and innovative technologies: Emerging trends such as the Internet of Things (IoT), artificial intelligence (AI), robotics and machine learning (ML) are increasingly disrupting industries making them more efficient and agile. The panel discussion will look into how channel partners can play a role in enabling organisations stay cyber resilient while tapping into opportunities that today's emerging technologies bring.
Redefining security in channel: Experts will deliberate on how the channel can play its part in offering more secure and easier-to deploy protection to organisations. It will also be an opportunity for partners in the audience to discover hands-on solutions to hold the hand of the customer through the dark arts of data protection.
Training and Enablement for consistent and profitable growth: Channel partnerships are key to the success of any vendor business in the region. A strong partner programme will enable partners to grow their revenue and tap into unique market opportunities. The panel discussion will feature industry experts discussing innovative ways that make a successful partner programme for partners to grow their margins.
Don't miss the opportunity to learn and engage with veteran from the regional IT channel space, register now to attend the Reseller ME Forum.