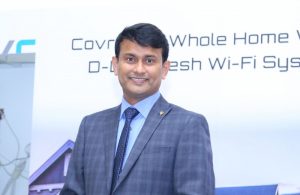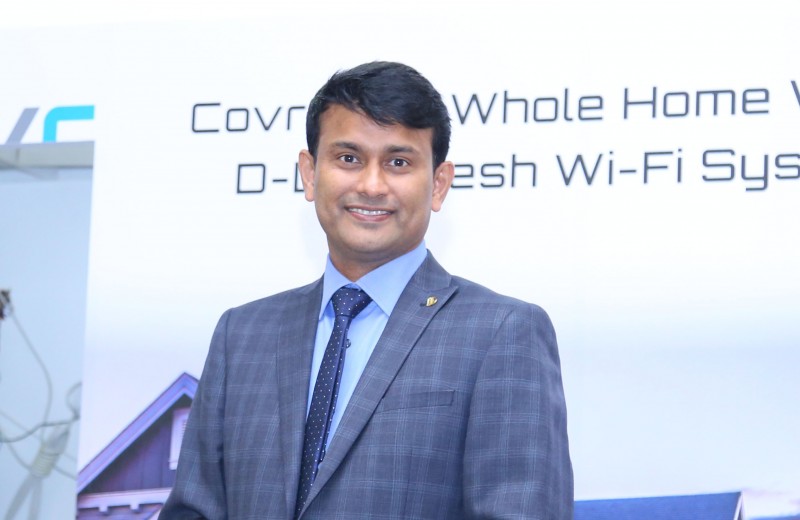 D-Link Corporation has announced support for SDN via a free upgrade for its DGS-3000 (Access layer) and DGS-3630 (Aggregation layer) switches and the launch of its 5000 series data centre switches, which will offer up to 32 100GbE ports for top-of-rack or end-of-row applications.
The vendor said the enhanced DGS-3000 and DGS-3630 firmware, which also enables support for OpenFlow 1.3, will be available for testing soon. The DXS/DQS-5000 series switches will support OpenFlow 1.3. SDN architecture will be well optimised across each of these switch ranges towards the end of 2018.
Sakkeer Hussain, director, Sales and Marketing, D-Link Middle East and Africa (MEA), said "Using SDN to automate data centre operation and maximise infrastructure flexibility is becoming essential to maintain competitiveness for data centre operators and service providers."
According to the firm, Brite-Box, or "branded white box" provides the advantages of working with a trusted brand, including proven switching technology and established support infrastructure; without running the commercial and operational support risks of working directly with bulk purchased "white box" unbranded bare metal equipment.
With its established channel and support networks, these new switches and enhanced capabilities position D-Link as a reliable and cost-effective supplier for data centre and enterprise customers adopting a Brite-box approach to SDN.
The DXS-5000 and DQS-5000 series Data Centre Switches will offer versatile SDN capability for top-of-rack and end-of-row use, at upto 100Gbps.
High availability and reliability is assured through features such as hot-swappable front-to-back airflow AC PSUs and fans.
Designed to support open compute standards including OpenFlow 1.3, Open Network Install Environment (ONIE) and Open Network Linux (ONL)
Versatile port configurations, including support for SFP+ (10GbE), QSFP+ (40GbE) and SFP28 (25/100GbE).
The DXS-5000 and DQS-5000 range includes:
DXS-5000-54S: 48 x 10GbE SFP+ ports, 6 x 40GbE QSFP+ ports
DQS-5000-32S: 32 x 40GbE QSFP+ ports
DQS-5000-32Q28: 32 x 100GbE QSFP28 ports
DQS-5000-54SQ28: 48 x 25GbE SFP28 ports, 6 x 100GbE QSFP28 ports
The DGS-3000 Series Gigabit L2 Managed Switches feature a variety of ports, including 10/100/1000BASE-T RJ-45 ports, 1GbE SFP ports, and 10GbE SFP+ ports for increased network bandwidth. Surge protection, advanced Layer 2 functions, and a suite of security and management tools make the DGS-3000 Series Gigabit L2 Managed Switches ideal for Metro Ethernet and campus applications – with PoE options available to simplify the support and deployment of Wi-Fi and security systems.
Through a firmware upgrade, the DGS-3000 series will support OpenFlow 1.3. Support will be provided for both fail-secure and fail-standalone mode. SSL encryption is enabled for controller communication.
Future upgrades will add support for hybrid SDN mode, out-of-band OpenFlow and up to 4 SDN controllers.
The DGS-3630 Series Gigabit L3 Stackable Managed Switches are a versatile range of switches with high port densities, switch stacking, and extensive management making them capable of supporting the full range of environments from Small to Medium Businesses (SMBs) through to enterprises and ISPs. With 1GbE SFP, 10GbE SFP+, security features, and advanced Quality of Service (QoS), the DGS-3630 Series can act as core, distribution or access layer switches.
Optional Power over Ethernet, allows devices such as Wi-Fi hotspots or security cameras to be powered by the switch through a standard Ethernet cable.
The enhanced firmware image will add support for OpenFlow 1.3 to the entire DGS-3630 series. This will include Multi-Chassis Link Aggregation (MLAG) capability to optimise the use of uplink bandwidth, increase resilience and enable the design of non-blocking network architectures. Network security and resilience will be assured with the fail-secure mode. The upgrade also adds support for 1 SDN controller.
Future upgrades will add support for hybrid SDN mode, out-of-band OpenFlow, fail-standalone mode, SSL encryption, and up to 4 SDN controllers.