South Korea's CJ 4DPlex has tied up with Dubai's Reel Cinemas, to bring the first ScreenX – the world's first multi-projection system that provides a 270-degree panoramic film viewing experience within a theatre setting – to the UAE.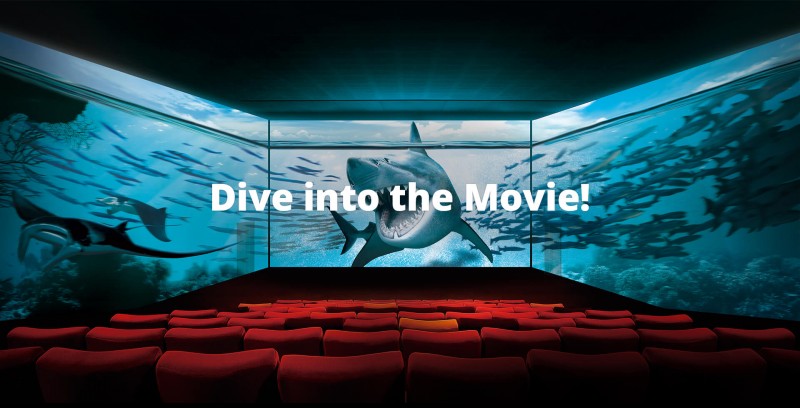 It will be among the first ScreenX screens ever in the Middle East. The new ScreenX screen will open at the Reel Cinemas in The Dubai Mall.
ScreenX is a multi-projection system used within a theatre setting. It was created in 2012 by CJ CGV, part of South Korean conglomerate CJ Group, as one of the "next cinema formats" along with 4DX, the multisensory cinema technology with motion and environmental effects.
ScreenX allows moviegoers to go beyond the frame of the movie screen by utilizing a proprietary system that expands images of feature films and pre-show advertising to create an immersive, panoramic, 270-degree format that projects onto three theatre walls. To date, ScreenX has been installed in 142 screens around the world, said a statement from Reel Cinemas.
A dynamic cinema brand under Emaar Entertainment, the leisure and entertainment arm of UAE developer Emaar Properties, Reel Cinemas has set a new standard for cinema experiences with its flagship megaplex at The Dubai Mall and continues to redefine the cinematic landscape, said a company statement.
Reel Cinemas also has a boutique cineplex at Dubai Marina Mall as well as the region's first dine-in cinema – the Guy Fieri's Kitchen & Bar and Dine-in Cinema by Reel Cinemas at Jebel Ali Recreation Club.
"At Reel Cinemas, we are constantly redefining our visitor's experience by introducing world's first technologies. ScreenX will be a leading addition to our technology showcase that assures a stunning 270-degree panoramic film viewing experience that will further cement our market leadership," said Damien Latham, the chief executive of Emaar Entertainment, after signing the agreement with Byung-Hwan Choi, the chief executiuve of CJ 4DPlex at the CineEurope expo held recently in Barcelona.
"This is part of the transformation we are bringing across our cinemas by bringing innovative technology to the region first," he added.