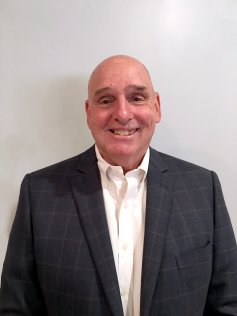 Bob Howatt, Vice-President of Sales, Reveille, elaborates on how their new partnership with Gulf Software Distribution can help them penetrate the marketplace in the Middle East. Reseller ME speaks to the charismatic Howatt who documents the success that the US-based company has enjoyed – and reveals how its customer-centricity has enabled Reveille to maintain its status as a market leader in IT software solutions in both the United States and Europe.
For almost two decades, software solutions developed by Reveille has empowered businesses to monitor, analyze and gain insight from platforms and applications. How has Reveille been able to maintain its status as leader in ECM solutions over such a long period of time?
Our company was born out of an internal IT project at a large US bank. There was no product that existed specifically in those environments, so we identified a gap in the market. The project was with one of the four largest banks in the United States, but they didn't want to run these applications with that much risk, so they funded an internal IT project. We took hold of the management environment, both for the capture part of the ECM and a repository. The product worked so well that the bank started selling the software as a separate internal activity selling to all the financial institutions and when the banks merged, they didn't want to have it in their portfolio any software. We had some investors and they took control of the company and we've been an independent software company since 2007.
Reveille has a global footprint, but what is your presence like here in the Middle East, and how has business been in the region over the last 12 months?
That's a good question. How did we get here? Well, we met Gareth, the General Manager at Gulf Software Distribution at an IBM show February of this year. We engaged in a discussion and he told me about his business and his network of partners. He articulated to us some of the opportunities and potential that could be realised in the Middle East market and following some internal discussions as a company we decided to go for it.
We entered into contractual negotiations and reached an agreement in April. We've been going through the process of educating their resellers. Their network of resellers specifically in the enterprise content space, not only do they have resellers that have outstanding knowledge of the products but also the customers. Lots of their reseller networks can help their customers build applications on top of these complex environments and help them manually manage.
However, both GSD and its partner networks were not familiar with the solutions like ours existed. We've never marketed, sold to or advertised anything in this region. We're always looking for markets if its real and if we can make it happen, so we started this relationship, and this is our first shot to come over here to physically meet the partners.
We as a company and an individual group, are very impressed with both GSD and its partner networks. The challenges facing the organisations in the Gulf Region are the same as those throughout the rest of the world, namely keeping up with the rate of change in using existing technologies with emerging technologies to provide newer/faster/better ways to utilise information. Since the majority of new data is "unstructured'' data, the use of ECM technologies is growing. The need to manage and secure this explosive growth has become a priority for CIO's as they try to meet the demands of the business.
As a partner of Gulf Software Distribution, we are looking to provide consumers of ECM applications with the system management capabilities they need to ensure superior performance and security of these mission critical business applications in the Gulf Region of the world. GSD's partner network works with hundreds of organisations throughout the Gulf Region who utilize these complex ECM environments to run their strategic business applications.
As we already highlighted, Reveille is a leader in ECM solutions and has partnerships with some huge companies. However, what is it that ultimately differentiates your company from your competitors?
Technology has moved quickly in recent years, making it difficult for leaders to get a hold on their operations. While much of the focus is on current trends such as IoT, mobility and cloud computing, smart organisations realize that competitiveness hinges on data and their content service platforms (ECM). As ECM adoption continues to proliferate throughout organisations, poor performance levels can become very costly. Reveille Software, an application performance management (APM) ISV, has long been focused on helping users monitor and improve their ECM performance levels.
Reveille Software enables clients to manage business critical content by providing transparency into their content services. Built for ECM, document capture, and enterprise file sync & share (EFSS), we provide user and operational analytics utilising sophisticated visualisations and response capabilities.
We provide performance and security management for complex business applications utilising Enterprise Content Management systems from IBM, Microsoft, OpenText and other leading ECM providers.
What are your goals and objectives for the remainder of 2019?
Our goals for the remainder of 2019 is to continue to educate the GSD network of partners and introduce this purpose-built/agentless solution to the user community in the Gulf Region.