Dubai, United Arab Emirates – January 18, 2021: AppsFlyer, the global attribution leader, is furthering its commitment to the Middle East, as it looks to support local marketers with the tools and data required to develop and execute effective mobile marketing campaigns. Having successfully raised US$210 million from a Series D funding round in 2020, led by General Atlantic, with a late-stage extension from Salesforce Ventures, AppsFlyer is keen to grow its presence in the region, and capitalise on one of the most mature mobile markets.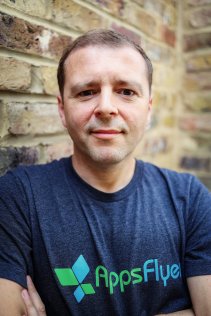 "Our commitment to representing the marketer's interests by providing accurate, unbiased attribution data has garnered the trust of many of the region's leading brands. With several businesses in the UAE, and the wider Middle East, having pivoted to digital-first engagements — a trend that was only accelerated by COVID-19 — AppsFlyer sees great opportunity to support an already thriving mobile industry", said Paul Wright, Managing Director UK, FR, ME & Turkey at AppsFlyer.
Mobile apps have arguably become the cornerstone of most organisations' multi-channel marketing mix; as evidenced by recent AppsFlyer research which found that the mobile app install rate in the Middle East grew by 55% year-on-year in 2020. However, many marketers are finding themselves on the backfoot when it comes to accurately drawing correlation between their marketing campaigns and mobile app engagement. This was highlighted in Salesforce's State of Marketing report which found that measuring marketing ROI/attribution ranks as the foremost challenge for UAE marketers.
AppsFlyer's expanding suite of products are rapidly becoming a core component of marketing tech stacks, and include holistic attribution, marketing analytics, fraud protection, incrementality measurement, and customer experiences and engagement tools. In 2020 AppsFlyer launched two new products: Xpend — a cost aggregation solution that extracts cost data from any source, and accurately calculates ROI across the entire marketing journey; and Incrementality — which helps brands test and prove incremental lift of their marketing campaigns.
The #1 choice for marketers worldwide, AppsFlyer works with more than 12,000 customers, including HBO, Nike, and eBay, and is connected to an ecosystem of over 8,000 partners, including Facebook, Google, Apple Search Ads, Twitter, Salesforce, Adobe, and Oracle. For two years running, AppsFlyer has been named to the Forbes Cloud 100, the definitive ranking of the top 100 private cloud companies in the world, published by Forbes in partnership with Bessemer Venture Partners and Salesforce Ventures.
"With our comprehensive suite of solutions, AppsFlyer is here to empower Middle East marketers with the unparalleled insight they need to make accurate, better-informed, strategic decisions", added Paul. "This will translate to more engaging customer journeys, higher brand loyalty and ultimately sales and business growth".