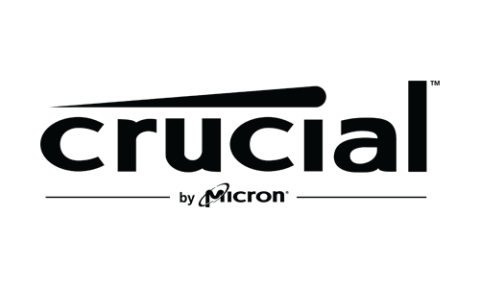 Selling Crucial® P5 Plus NVMe™ PCIe® SSDs 
                                    Crucial® P5 Plus SSD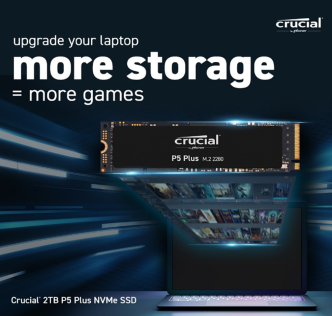 Are you ready for next-gen performance?
The Crucial P5 Plus SSD delivers remarkable speed and data protection with sequential reads up to 6600MB/s for transformative computing. Engineered by Micron with the latest Gen4 NVMe™ technology, the Crucial P5 Plus includes advanced features like full hardware-based encryption, dynamic write acceleration, and adaptive thermal protection to keep your data safe while enhancing system reliability. Designed specifically for intensive workloads, high-quality creative content, and hardcore gaming, the P5 Plus is also backward compatible with most Gen3 systems for ultimate flexibility.
Speed

read up to 6600MB/s

write up to 5000MB/s

Interface

NVMe™PCIe® Gen4

Form Factor

M.2 (2280)

Capacities

2TB, 1TB, 500GB

Warranty

5-year limited

Software

Includes management software for performance optimisation, data security, and firmware updates
Benefits for Business
Proven Performance – Whether upgrading a network of servers or a handful of workstations, you can expect powerful performance from the moment of installation. With our Micron Advanced NAND and PCIe 4.0 NVMe technology, the Crucial P5 Plus is nearly 2×5 faster than our previous generation and boasts read speeds up to 6600MB/s. The P5 Plus is developed, manufactured, and tested with Micron for end-to-end quality you can trust.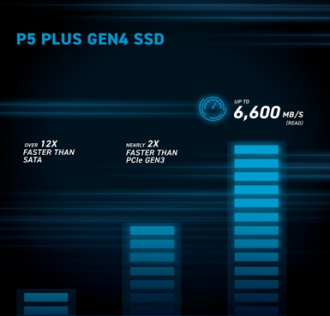 Interoperability – The P5 Plus offers flexibility. Whether you need an SSD for a Gen3 system upgrade or a new Gen4 workstation, the P5 Plus is compatible with both. With cutting-edge technology and stability, the P5 Plus is perfect for intensive business uses.
Security – Capable of enhancing data security and management with rapid, full-drive encryption, the P5 Plus helps protect company data without performance degradation.
Fully Loaded – Combine performance and durability with the advanced features of our P5 Plus, including industry-leading NAND, innovative controller technology, adaptive thermal protection, dynamic write acceleration and error correction.
5-Year Limited Warranty – Crucial P5 Plus SSDs are engineered by the innovation experts at Micron and backed by a 5-year limited warranty.
Why Micron?
Micron has produced some of the world's most advanced memory and storage technologies for over 40 years. Crucial SSDs are designed, developed and manufactured in collaboration with Micron using Micron 3D NAND. This relationship and expertise delivers reliable, high-performance products, consistent supply and better pricing.
For busy professionals, high performance is everything. With sequential reads up to 6600MB/s, the Crucial P5 Plus SSD is built on Gen4 NVMeTM technology to deliver powerful speed and data protection for the most demanding business uses, including backward compatibility with Gen3 systems. Built from sand to silicon with Micron 3D NAND and engineered with advanced security and reliability features, the P5 Plus is Crucial's premium SSD product.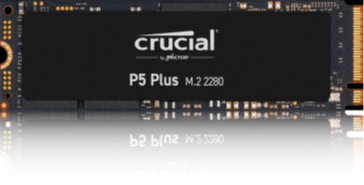 Product Highlights
PCIe Ie 4.0 NVMe technology with up to 6600MB/s sequential reads
Engineered for hardcore gamers, professionals, and creatives who demand high-performance computing
Built on our own leading Micron Advanced 3D NAND and innovative controller technology
Rated at MTTF greater than 2 million hours for extended longevity and reliability
Includes cloning and SSD management software for performance optimisation, data security, and firmware updates
5-year limited warranty
Advanced Feature
Sequential reads up to 6600MB/s
Dynamic write acceleration
Redundant array of independent NAND (RAIN)
Multistep data integrity algorithm
Adaptive thermal protection Integrated power loss immunity
Active garbage collection
TRIM support
Self-monitoring and reporting technology (SMART)
Error correction code (ECC)
NVMe autonomous power state transition (APST) support
Device sleep support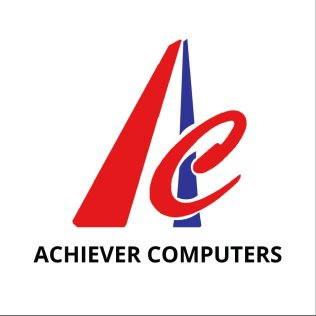 For enquiries, please call +971 4 3522566. Office: 104, the Business Centre, Bur Dubai, Dubai.